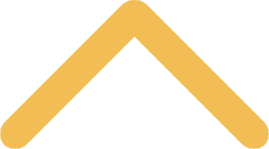 Facilities and Meeting Space
Diverse Spaces for Every Need
Having the right space for your camp is key to its success. That's why we offer a wide range of options, including nontraditional spaces such as open fields and gardens.
Spaces:
Classrooms
Lecture halls
Computer labs
Fully- equipped auditoriums
Outdoor fields
Gymnasiums
Gardens and arboretum
Riverside docks and patios
Classroom Options
We also have centrally located classroom buildings that typically seat from 10 to 50 people. Classrooms are equipped with instructional equipment, such as whiteboards, blackboards, smart boards and wireless internet access.
Academic Buildings with Classrooms:
Francis M. Boyle Hall 
Austin E. Cofrin Hall
F. K. Bemis International Conference Center
The
F. K. Bemis International Conference Center
has more than 13,000 square feet of meeting and banquet space, including spacious areas for large receptions. The facility also houses a 125-capacity full-service dining room, several computer labs and the 200-seat Fort Howard Theater.
Mulva Library
The
Miriam B. and James J. Mulva Library
is an impressive three-story building that serves as the student academic center of campus. The library is available for our guests to use as quiet space to work on projects or as a place to simply relax and take a break. The library is equipped with wireless internet access and comfortable seating throughout.
Theatres and Lecture Halls
We have a number of modern theatres and lecture halls with a seating capacity of up to 300. They feature the latest state-of-the-art technology, acoustics and lighting for all of your instructional needs.
Indoor Recreational and Athletics Facilities
The
Mulva Family Fitness & Sports Center
and the
Ray Van Den Heuvel Family Campus Center
lend themselves well to active summer camps. The Campus Center, situated on the banks of the Fox River, contains a gymnasium, fitness center, quiet study lounge and first-floor lounge with dance floor.
Outdoor Meeting and Recreational Space
The campus offers expansive outdoor meeting and recreation areas. Summer groups have used these spaces for practices, break times or informal meetings. In addition to grassy areas, we have an outdoor volleyball court available for use.