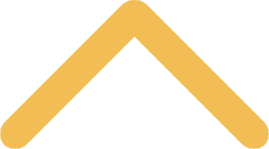 Choosing Your Housing for Summer Camps
We offer many different housing options for your summer camp. Opt to stay in one of our
residential buildings on campus
or reserve a block of rooms at the
Kress Inn
. We can accommodate groups from 10 to 500.
Opting for the "Suite Life" at Kress Inn
The all-suite, boutique-style
Kress Inn
is owned and operated by St. Norbert College, and is located on campus.
Living in the Heart of the College – Residential Life
Suite-style, apartment-style and traditional dormitory-style housing options are available in our residential buildings.
Summer Housing Accommodations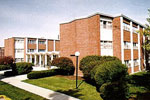 Madelaine/Lorraine Hall


Madelaine/Lorraine (Mad/Lor) is a traditional-style residence hall overlooking the Fox River. Mad/Lor can accommodate up to 176 people. Each room has two beds.



Features:


The Madelaine and Lorraine wings are joined by a first-floor lobby. A recreation room, study lounge and laundry facilities are located in the basement. The large basement lounge features a pool table, vending machines, television area and kitchen. Mad/Lor has wireless internet. (Floor plan - 1st floor)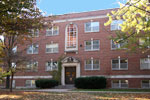 Sensenbrenner Hall


Sensenbrenner is a traditional-style residence hall housing up to 175 people. Situated between the Campus Center and the Michels Commons, it is centrally-located to all buildings on campus.



Features:


The newly renovated basement lounge contains a television area with comfortable seating. The laundry room and kitchen are located in the basement. Sensenbrenner has wireless internet. (Floor plan - 1st floor east)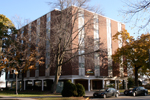 Mary Minahan McCormick Hall


Mary Minahan McCormick (MMM) is a six-story residence hall that can house up to 194 people. Each room can accommodate two people. Pairs of rooms are adjoined by a private bathroom.



Features:


MMM has a large newly renovated study lounge on the first floor. The basement of MMM contains a large recreation room, a kitchen and laundry facilities. MMM has a grotto located on the east side of the building. The grotto offers guests a peaceful place for reflection. MMM has wireless internet. (Floor plan - 2nd floor)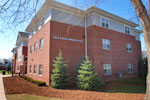 Michels Hall


Michels Hall is a three-story residence hall housing up to 120 people. Fourteen suite-style rooms are available to groups of eight and four single rooms are available for up to two people per room.



Features:


Michels has a central lobby with a television, kitchen and study tables. Laundry and vending machines are available on the first floor. The chapel of Norbertine Saints is also located on the first floor. Michels is an air-conditioned building with wireless internet. (Floor plan - 1st floor)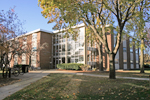 Victor McCormick Hall


Victor McCormick (VMC) is a three-story hall housing up to 225 people. Each room accommodates up to four people. There is an open courtyard in the center of this building. 



Features:


The basement contains laundry facilities, a large study room and a recreation area with a pool table and television. Each VMC suite contains a full bathroom. VMC has wireless internet. (Floor plan - 1st floor)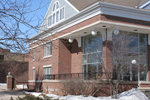 Carriage House


The Carriage House is comprised of three two-person apartments and four four-person apartments.



Features:


Each apartment contains a full-size kitchen, full bathroom, living room and dining area, plus bedrooms. Laundry facilities are located in the basement of the Carriage House. This building is air-conditioned and has wireless internet. (Floor plan - 1st floor)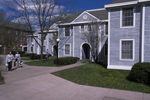 Townhouses


There are 14 multi-level, three-bedroom townhouses available to summer conference guests. Each unit has access to a balcony overlooking the Fox River.



Features:


Each townhouse has air conditioning and is fully carpeted. Townhouses have three bedrooms, a full-size kitchen, living room, dining room, full bath and half bath. Laundry facilities for the residents of the townhouses are located in the basement of the Carriage House. Townhouses have wireless internet. (Floor plan - townhouse complex)

Amenities
Kress Inn hotel amenities include:
Residential building amenities include:

Complimentary shuttle service to and from Austin Straubel Airport
Free high-speed wireless internet
Deluxe complimentary continental breakfast daily
Fitness room with treadmill and recumbent bike (YMCA guest passes are also available)
In-room refrigerator, microwave and coffeemaker
In-room irons, ironing boards and hair dryers
Pet-friendly
For the full list of services and amenities, visit the Kress Inn website.

Option of suite-style, apartment-style or traditional dormitory-style housing
Air conditioned and non-air conditioned units available
Optional linen packages
Laundry facilities
Free high-speed wireless internet
Card access for most buildings
Complimentary lanyards
Lounge or recreation space
Optional assistance provided for check-in and check-out