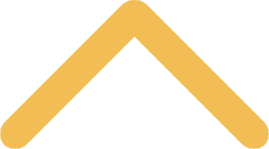 Summer Conferences and Camps Testimonials
Upward Bound Central
"
St. Norbert College exceeds our expectations! The staff is welcoming, flexible and knowledgeable when it comes to hosting summer camps and special events. In addition to the great scenery and atmosphere at St. Norbert, the skilled faculty and staff make the campus an excellent place to spend the summer.
"
Michael Thielke, Upward Bound
"
There are two main reasons why we
'
ve chosen St. Norbert College to host our summer program. The first is St. Norbert
'
s staff. Everyone we
'
ve met, from grounds people to department directors, have been very accommodating, helpful, professional and courteous. Conference Services is proactive, helping us plan activities, making suggestions for the best spaces for what we need, and quickly solving problems as they arise. The second reason is the facilities. The fully wired classrooms are top-notch and allow us to work with our students in ways we haven't been able to on other campuses. The computer labs are great. Did I mention the beautiful campus? Or the fantastic food?
"
Jim Morgan, Wisconsin Business World
"
Wisconsin Business World has a long history with St. Norbert College. Since the early
'
80s, we have been bringing hundreds of high school students to the campus every summer and it has been a great experience – both for our program and the kids.
"
Mark Thurwanger, Conference Director, Fellowship for the Improvement of Educational Leadership 
"
The Fellowship for the Improvement of Educational Leadership annual conference has been held at St. Norbert since its inception. We return to St. Norbert each year due to the ease, convenience and tremendous facilities available. The St. Norbert team is very efficient and easy to work with to arrange logistics and is supportive of our group
'
s mission. The facilities at St. Norbert are top-notch. Their cafeteria, dorm rooms, meeting rooms and Bemis Center create a professional yet relaxed environment for our attendees that travel from across the United States to gain professional development and conversation.
"
Serving as director of the conference, my primary focus is the logistics of the conference. All of the individuals from St. Norbert are ready to help arrange logistics of the meeting rooms, establishing times for meals, room assignments and large-group meeting spaces. The cafeteria staff has been willing to explore menu options for our group that cover the wide range of interests for our attendees. Once on campus, the service continues with their maintenance staff being prepared to solve any problem, and the individuals I have worked with in arranging the conference are available to help with the last-minute details. The Bemis Center employees are always available to assist with technology needs, meeting space or to provide assistance in a variety of needs to our attendees.
"
St. Norbert has been wonderful to work with and our attendees look forward to returning year after year. If you are looking for a place with wonderful people, facilities and positive atmosphere, St. Norbert should be a place to take a close look at during your decision-making process.
"
Anne Caskey, Badgerette Pom Pon Inc. 
"
Badgerette Pom Pon Inc. has been in the camp business for the past 41 years and was the first pom and dance camp in the entire United States! We have been a loyal camp client of St. Norbert College in De Pere, Wis., since 1988.  Great location, excellent accommodations and superior customer service are of great importance to both our clients and staff. The entire staff at St. Norbert makes sure that our high standards are not only met, but exceeded each year. They make our return to SNC an easy choice and popular camp location for our teams each year!
"
Janice Olson, Wisconsin Bankers Association
"
The Wisconsin Bankers Association has been holding schools at St. Norbert College for over 25 years. The service has always been above average; the staff is friendly and eager to assist you. The facility is state-of-the-art as far as audio visual and the classrooms are comfortable and conducive to learning. Twenty-five years of using St. Norbert College says it all.
"