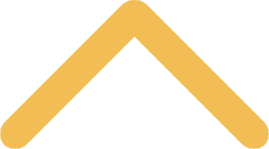 Intergroup Dialogue and Equity Cohort
The Cassandra Voss Center is sponsoring a new Intercultural Dialogue and Equity Faculty Learning Cohort.

This cohort will:
- Participate in the 2020 Virtual University of Michigan National Intergroup Dialogue Institute which is four days:
Tues. June 23rd; Thurs. June 25th; Tues. June 30th; &  Thurs. July 2nd.
- Meet monthly throughout the 2020-21 academic year to discuss classroom issues related to dialogue and equity.
- Prepare to integrate intergroup dialogue and discipline-related equity scholarship and pedagogy into a 2021-22 course; OR develop a piece of original scholarship that is related to dialogue and equity; OR develop a proposal for integrating equity and dialogue work into one of the high impact practices.
The aim of this cohort is to increase knowledge around social inequalities and intergroup relations, deepen one's pedagogical skill set leading intercultural dialogue, and infuse course content and pedagogy with best-practice in equity scholarship. As a result of participating in this cohort, faculty will create a plan for how they will integrate this knowledge into a future course offering.
2020-21 Cohort
Dr. Ana Maria Clawson - Assistant Professor of English
Dr. Miles Condon - Assistant Professor of Business Administration - Marketing
Dr. Kathleen Gallagher Elkins - Associate Professor of Theology and Religious Studies
Dr. Billy Korinko - Interim Director of the Cassandra Voss Center