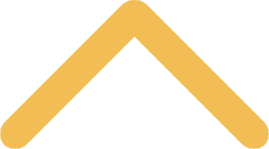 Reserving the Cassandra Voss Center
Welcome to the Cassandra Voss Center (CVC). We hope you find the space as beautiful and inviting as we do.
On-campus groups may reserve the space through EMS. Off-campus groups wishing to rent the space for events can email us at cvc@snc.edu to check availability. Your email should include the name of the organization, date and time of the event and contact information. 
Hours
Open via SNC swipe card access: 7 a.m.-10 p.m., Monday through Friday and 9 a.m.-5 p.m., Saturday through Sunday
Open to the general public: 8 a.m.-4:30 p.m., Monday through Friday
In addition to cozy furniture and a lower level kitchen and classroom, we also have technology available for your use such as: projectors, viewing screens, TV's with Apple TV or HDMI cord(s). If you make use of the CVC, please follow these guidelines:
General Information and Guidelines
Please respect this space. The CVC is more than just a physical space – it is a space for dialogue and transformation.
You will need to set up and clean up your own event.
You will need to set up your own technology. If necessary, contact the ITS Service Desk at 920-403-4040.
Note that two staff offices connect to the main floor of the CVC. If your event falls between business hours, these offices may be occupied.
If you host a night or weekend event, you may want to contact Campus Safety to unlock the doors for the duration of your event.
Main Floor Information and Guidelines
Feel free to rearrange the furniture but please put it back as you found it.
The main floor can be set up for seating for about 70 people.
For additional seating, please contact Conference and Event Services at 920-403-4000. They require 3 working days notice for all requests.
If the downstairs classroom is unoccupied, you may bring up the 35 chairs from that floor using the elevator. To do this fold the chair seats up; stack the chairs; then put them in the elevator. When you are finished using the space, please put everything back where you found it.
You are welcome to enjoy food and drink throughout the center. Please respect the space and use caution so the beauty of the space is retained for years to come.
Lower Level Kitchen and Classroom Information and Guidelines
Our kitchen is not fully-equipped. Please provide your own pots, pans, dishware, silverware and napkins
Please take care to clean the kitchen fully after using. Groups that do not clean up after themselves will be charged a cleaning fee.
Be sure to take all your food and beverages home with you. Do not leave any food in the refrigerator
Be mindful that other groups may have the space booked after you.
Return all furniture to its original location.