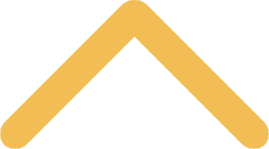 Training Sessions
The following trainings are provided to the SNC community. Please see each tab below for more information on in-person and online training options.
Online Training Courses
Title IX  Online Courses
Faculty, staff, student workers and volunteers should complete the Not Anymore for Employees course in fulfillment of your Title IX online training.
International student will be completing Title IX Essentials
To access your online Title IX course:
Click on the 'Access Title IX Course' link below

Enter your SNC six-letter login and password.

The same link can be used to re-enter the program, should you decide to pause training and return to it at a later time.
If you have general questions or concerns regarding the program requirements, please contact Amanda Kim, who serves as the college's Title IX Coordinator at 920-403-3039 or amanda.kim@snc.edu. If you need assistance with your login, please contact ITS Service desk at 920-403-4040 or servicedesk@snc.edu.





FERPA 101: For Colleges and Universities
This online training course was developed by PTAC as an introduction to the Family Educational Rights and Privacy Act (FERPA), and its requirements relating to the privacy and security of Personally Identifiable Information (PII) in student records.  This course overview includes:
FERPA basics
Exploring requirements for the protection of student records for Colleges, Universities and other postsecondary institutions
Addressing who may and may not access student records, when those records may be shared
Discussing several of the applicable exceptions to the FERPA requirement for consent.
In-Person Title IX Trainings
SNC Title IX Trainings -  #NotSNC
Faculty and Staff In-Person Mandatory Training Session
Important: Unless you have already completed an in-person Title IX session since February 2018, you will need to register for an in-person training. A link will be provided below when sessions become available again in Spring of 2019.

This in-person training provides the opportunity to recap critical information that all members of the campus community must know and how these concepts relate to the updated Gender-Based Misconduct and Sexual Harassment Policy, and the Policy for Investigation of Discrimination, Harassment & Retaliation for Faculty and Staff.  
As members of the St. Norbert College community, it is our collective responsibility to uphold a learning and working environment that is free of all forms of sexual and unlawful discrimination. This training is meant to facilitate an understanding of those institutional, managerial and individual responsibilities.
Objectives: 
Review the following concepts: Title IX, sex discrimination, gender-based misconduct, sexual harassment and hostile environment.
Overview of the newly adopted Gender-Based Misconduct & Sexual Harassment Policy at SNC.
Discussion of applicable concepts and policy.
Please check back for session dates in the Spring 2019 semester.