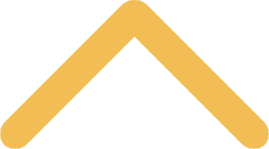 Unlock Your Potential – Hone Your Skills!
Human Resources offers several training and development programs throughout the year for faculty, staff and students. 

Gender-Based Misconduct and Sexual Harassment: Awareness and Prevention 
Faculty and staff in-person training session
As a follow-up to the online training, Preventing Discrimination and Sexual Violence: Title IX and SaVE Act, this in-person training provides the opportunity to recap critical information on the concepts that all members of the campus community must know and how these concepts relate to the newly adopted Gender-Based Misconduct and Sexual Harassment Policy. 

Defensive Driving
All students, staff, faculty, volunteers and contractors must familiarize themselves with the process for compliance to drive on behalf of St. Norbert College. In short, students must take an in-person defensive driving course. All others are not required to take an in-person course but must have a satisfactory review of their motor vehicle record.
Professional Development
St. Norbert College employees are an invaluable resource in ensuring institutional excellence. We are committed to offering staff and faculty professional development (strategic initiative 3.2) for enrichment, renewal, growth and continuous improvement in ways that fulfill the mission, vision and goals of the college as well as strategic priorities. Such opportunities include organized programs and activities as well as individualized services and independent learning.

The Professional Development Funding Policy provides employees with an opportunity to apply for a grant when their departmental budgets are not sufficient to pay for professional development opportunities. Please use the Professional Development Funding Application to apply for funding. Once you open the application, you will need to click through some permissions, which is okay to do. 


Free Development Opportunities
LinkedIn Learning