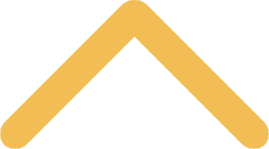 "A Mysticism of Place. Prairie Notes"
Tuesday, October 19, 2021
7 p.m.
Walter Theatre, Abbot Pennings Hall of Fine Arts
We are very pleased to welcome our next speaker, Patricia Zimmerman, PhD, Associate Professor of Practice in Religion at St. Olaf College. Dr. Zimmerman is the author of over a dozen articles on the history of Christian mysticism and feminist theology, as well as being the co-editor of The Cambridge Companion to Christian Mysticism and the North American editor of Routledge's Contemporary Theological Explorations in Christian Mysticism series.
On Tuesday, October 19th at 7:00 p.m. in the Walter Theater, Dr. Zimmerman will present a lecture entitled A Mysticism of Place: Prairie Notes. In her lecture, she will discuss the importance of place in encounters with the divine. Christian mystical traditions, including Norbertine traditions, have long taught a theology and practice of rooted and interconnected spirituality.. In exploring the idea that natural environments such as midwestern prairies are themselves a place of transforming spiritual practice, Dr. Zimmerman will help us all attend to how we may cultivate living encounters with the holy and how to engage reverently within our natural habitats.
Special Note Regarding Covid-19 Protocols: 

We ask those who will attend in the Walter Theater to also register at the same URL in order to better manage capacity. Guests are expected to follow college COVID-19 protocols while on-site, including masking while indoors.