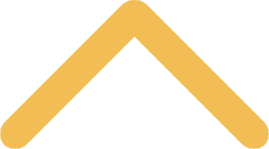 "The Feminist Politics of (In)Civility"
Thursday, September 19, 2019
7 p.m.
Fort Howard Theater, Bemis International Center
The Killeen Chair of Theology and Philosophy is pleased to kick off this year's lecture series, "Must We Speak? Civic Responsibility in Times of Polarization," by welcoming Carrie Tirado Bramen, PhD to the Fort Howard Theater. Dr. Bramen is a Professor of English and Director of the UB Gender Institute at the University at Buffalo. Her 2017 book, American Niceness: A Cultural History, explored the concept of niceness as a core component of America's national mythos, from the 19th century to the present day, a self-conception she argues took hold and flourished even in an age of American imperialism and violent expansion.
In Dr. Bramen's Killeen Chair Lecture, she will consider two proposals for how to heal our fractured and divided national discourse: one that calls for greater civility of debate in hopes of revitalizing democracy, and one that instead embraces an attitude of defiance and rage at past and present injustice. Arguing that a key difference between these two proposals is their differing attitude toward the possibility of persuasion, Dr. Bramen promises that exploring these two responses will better help us understand how our words can -- and should -- be used at this pivotal moment of history. 
It is the mission of the Killeen Chair lecture series to invite speakers to campus who will help our community articulate a shared theological and philosophical foundation as we think through big issues. Dr. Bramen's timely lecture will address one of the most central debates of our present political moment.
This event is free and open to the public. Registration is not required for this event.