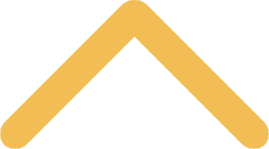 Catholic Health Care Ethics Amidst Scarcity: What Has COVID-19 Revealed?
Virtual Event
Tuesday, Sept. 22, 2020
7 p.m. CDT
Register
In a pandemic, the demand for effective therapies may exceed the supply. In a worst-case scenario, this means that people who otherwise could have been saved will die. How does this scenario affect our ethical principles?
The ethical principles that guide medical practice in normal circumstances still apply to the types of decisions faced during a pandemic. However, the application of these principles shifts from a more individual-centered perspective to a more population-based, public-health-centered perspective. In some cases, what would be ethical and consistent with the standard of care under normal circumstances of medical practice may in fact become unethical in times of a pandemic.
Presentation
Mark Repenshek, Ph.D.
Vice President, Ethics and Church Relations
Ascension Health Care
Mark Repenshek will discuss the implications of the shift from implicit scarcity to explicit scarcity exposed by COVID-19 and Catholic health care's response to the problem of explicit scarcity in light of the tradition's foundational and procedural values. Additionally, Repenshek will propose a "Common Ground" framework for triage protocols within Catholic healthcare that attends to explicit scarcity based on these foundational and procedural values.
Symposium
Catholic health care is not unique in its obligation respond to a pandemic in a way that maximizes the number of lives saved and minimizes preventable morality. It also is not unique in that it must attending to the very difficult and complex clinical and ethical decisions that need to be addressed as part of both planning and response efforts.
Given the inherent interdisciplinary nature of health care delivery, the symposium will further explore the relationship between scarcity and COVID-19 relative to the following disciplines. 
The medical profession


Respondent:

 Ashok Rai, MD, Prevea Health President and CEO
The nursing profession


Respondent:

Carol Smith, RN, SNC Health Services staff nurse and assistant director
Health care leadership


Respondent:

Jeff Hunter, Schneider School of Business & Economics adjust professor and former senior vice president for strategy and marketing at ThedaCare
Theological Perspective
Paul Wadell, Ph.D.
Professor Emeritus, Theology and Religious Studies
St. Norbert College
The symposium will close with a theological assessment of the ways in which Catholic health care – consistent with its identity as a healing ministry of the Catholic Church and accounting for sound ethical practices – may be uniquely positioned to ensure future preparedness in times of extreme scarcity.
Register to receive access to the event.