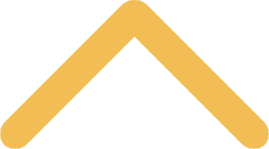 "Spinoza, Toleration and the First Amendment"
Tuesday, Oct. 22, 2019
7 p.m.
Fort Howard Theater, F. K. Bemis International Center
The Killeen Chair of Theology and Philosophy is pleased to welcome our second speaker of this year's lecture series, "Must We Speak? Civic Responsibility in Times of Polarization," by welcoming Steven Nadler, Ph.D., the William H. Hay II Professor of Philosophy, Evjue-Bascom Professor of Humanities and Weinstein-Bascom Professor of Jewish Studies at the University at Wisconsin-Madison. 
Nadler will present a lecture entitled "Spinoza, Toleration, and the First Amendment." As an excommunicated Jew living in Amsterdam in the late 1600s, Spinoza forcefully advocated for the importance of toleration of thought and speech. In his lecture, by considering the details of Spinoza's account of toleration, and by contrasting Spinoza's account with the freedoms granted by the U.S. Constitution's First Amendment, Nadler will seek to clarify several important issues concerning toleration: What should be tolerated, by whom, for who's sake and to what extent? 
It is the mission of the Killeen Chair lecture series to invite speakers to campus who will help our community articulate a shared theological and philosophical foundation as we think through big issues. Nadler's lecture will engage with a question many are wrestling with at the present moment, exploring the appropriate scope of toleration with respect to speech that is found to be personally objectionable or worse.  
This event is free and open to the public. Registration is not required for this event. 
About Steven Nadler
Steven Nadler's professional work has focused on the philosophy of the 17th century, especially the work of the iconoclastic Jewish philosopher Baruch Spinoza. His most recent monographs include "A Book Forged in Hell: Spinoza's Scandalous Treatise and the Birth of the Secular Age" (2011), "The Philosopher, the Priest, and the Painter: A Portrait of Descartes" (2013) and "Think Least of All of Death: Spinoza as Moral Philosopher" (forthcoming).