Coin-Op Connoisseurs Acquire Original Pieces of Art – via Vending Machine
Making art is an expensive undertaking and it's right that artists should be compensated for their work, says college curator Shan Bryan-Hanson. At the same time, the inevitable cost too often restricts access to those who enjoy the rarefied atmosphere of gallery, museum or private collection. Now Bryan-Hanson, and her art-discipline colleagues, are exploring and perhaps subverting the very notion of collecting by offering original artwork for $5 or less, available via vending machine.
The vending-machine project yielded a research fellowship for Grace Beno '21. Beno worked with Katie Ries (Art) to create a zine – a small-circulation self-published paper – as one of the pieces available for sale. Beno spoke to @St. Norbert intern Erika Ditzman '21 about her summer's work:
You were one of SNC's 2019 Summer Undergraduate Research Fellows. What is the SURF program and how did you become involved? Essentially it is a group of 10 to 15 people who all do an individual research project, and they all get paid a grant to do this research project on campus over the summer. I discovered it by my professor, Katie Ries, actually sending me an email with the subject "Get paid to do art" ... and then it just kind of went from there, applying and getting in the program.

What was your research project? The comic book/graphic novel I created is called "HOUND" and is about a dog who died that is on a journey in the underworld looking for something, although we don't know what he is looking for until the end. ... At first, I knew that I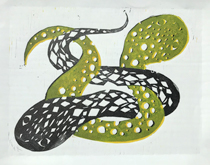 wanted to have a final piece that ended up being a zine, which is a little book that you can make en masse and distribute, and what I wanted to do is make a comic book in that form. ... For the first few weeks, it was just me creating as much art as I could because I wanted to figure out what I wanted the content of this little book to be. ... I was experimenting with all different kinds of media: paint, digital, drawing, etc. I went out and sketched from life. I went to the wildlife sanctuary and I did live studies from the animals there. Essentially, I was just doing as much art as I possibly could until I discovered what I wanted the content of the book to be. And once I got to that point, I was then planning out the comic, I was doing sketches, concept work; and I was doing the storyboard for how the book would be laid out.

Would you say your final piece was successful? Yes, absolutely. ... I created what I had in mind: a graphic novel in the form of a small zine, which I was able to create a book PDF for and can print off as many copies as I wish. This was key, as I needed something small and in multiples for the vending machine. The zine turned out quite well: The illustrations worked out nicely for the size and composition of the book, and using a bit of color on the front and back covers was a good decision. … Just yesterday I picked up 40 copies of the book I just created for the vending machine from the Print Center. It was absolutely a successful project and it feels very good to have that done.

And your Summer Undergraduate Research Fellowship? The work I was doing was rather different from other people; they were doing research projects, some people were doing physics projects, so they were just collecting a lot of data. ... I was the only one working on an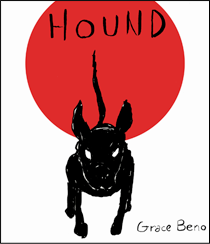 art project in an art studio every single day. It was a really cool experience being able to work in a research program doing art because it kind of helped validate the work that artists do every single day. I was working for hours a day in the studio and it was really cool to be able to do that with fellow scholars around me.

You mentioned that your art will be displayed in a vending machine. Will we be seeing that around campus? It'll be in the Bush Art Center in the art gallery … from Aug. 26 through Sept. 21. The vending machine will be filled with many different pieces of art: tote bags, paintings, stickers, pins, small sculptures, jewelry – quite a variety. The art is made by students from the ART 389 class, along with many different artists.
The well-stocked vending machine to which Grace Beno's summer work contributes is filled with the output of working artists – including St. Norbert's own faculty and students. The vending-machine project is just one dimension of the current exhibition in the Baer Gallery featuring art from the college's own collection. Why We Collect runs through Sept. 21.


Sept. 10, 2019