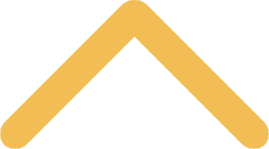 "A Conversation with Sherrilyn Ifill"
About Sherrilyn Ifill

Sherrilyn Ifill served as the seventh President and Director-Counsel of the NAACP Legal Defense Fund (LDF) from 2013 to 2022, and currently serves as President and Director-Counsel Emeritus. Ifill, the second woman to ever lead LDF, provided visionary and transformational leadership during one of the most consequential and intense moments in our nation's history.

For over 20 years, Ifill taught civil procedure and constitutional law to thousands of law students at the University of Maryland School of Law in Baltimore and pioneered a series of law clinics, including one of the earliest law clinics in the country, focused on challenging legal barriers to the reentry of ex-offenders. Ifill is also a prolific scholar who has published academic articles in leading law journals, and op-eds and commentaries in leading newspapers. Her 2007 book, On the Courthouse Lawn: Confronting the Legacy of Lynching in the 21st Century, was highly acclaimed, and is credited with laying the foundation for contemporary conversations about lynching and reconciliation.

In 2013, Ifill was invited back to the Legal Defense Fund – this time to lead the organization as its 7th Director-Counsel. In that role, Ifill increased the visibility and engagement of the organization in litigating cutting-edge and urgent civil rights issues and elevating the organization's decades-long leadership fighting voter suppression, inequity in education, and racial discrimination in the criminal justice system. At critical moments during national political and civil rights crises, Ifill's voice and vision have powerfully influenced our national dialogue. Ifill is a frequent public commentator on racial justice issues, known for her fact-based, richly contextualized analysis of complex racial issues. She is a trusted and valued advisor to civic and community leaders, national civil rights colleagues, and business leaders.

Among many honors, Ifill is the recipient of numerous honorary degrees, and was recently named one of TIME Magazine's Women of the Year. In 2021, she was named one of TIME Magazine's 100 Most Influential People in the world in 2021, one of Glamour Magazine's Women of the Year, honored with a 2021 Spirit of Excellence Award by the American Bar Association, and named Attorney of the Year by The American Lawyer in 2020. In 2022, Ifill joined The Ford Foundation organization as a Senior Fellow and will receive the prestigious Brandeis Medal, named for Supreme Court Justice Louis D. Brandeis, and the American Bar Association's Thurgood Marshall Award.
Video Introducing Sherrilyn Ifill
About the Program

The program will begin with brief remarks from Sherrilyn Ifill who will then be joined on stage by Interim SNC President Thomas Kunkel and President and CEO of Brown County United Way Robyn Davis for a conversation style interview. 
Interim President Thomas Kunkel
Thomas Kunkel is serving as interim president of St. Norbert College during the 2022-23 academic year. Previously he was president of the college from 2008 until his retirement in 2017.

During his presidency, Kunkel oversaw numerous academic innovations (including its partnership with the Medical College of Wisconsin-Green Bay), increased enrollment, and improved student and faculty diversity. He raised more than $150 million, much of which went toward new and renovated campus infrastructure.

He is the author or editor of seven books. The most recent was "Man on Fire: The Life and Spirit of Norbert of Xanten," a biography of the college's patron and namesake, which was published in 2019 and named Best Book of the Year (by a small publisher) by the Catholic Book Awards.

Prior to his time at SNC, Kunkel was dean of the Philip Merrill College of Journalism at the University of Maryland. There he also served as president of American Journalism Review, a national magazine published by the college. His previous books include "Man in Profile: Joseph Mitchell of The New Yorker," published by Random House in 2015 to wide acclaim and winner of the prestigious Sperber Prize for best books about media. His first book was "Genius in Disguise," a biography of New Yorker founding editor Harold Ross and a New York Times Notable Book of 1995. Three years later he published "Enormous Prayers: A Journey into the Priesthood," an ethnographic portrait of 28 Catholic priests.

As a journalist, Kunkel worked for the Miami Herald, New York Times, San Jose Mercury News and other publications. When he was named executive editor of the Columbus (Ga.) Ledger-Enquirer at age 29, he became the youngest top editor in the history of Knight-Ridder Newspapers.

Kunkel and his wife, Debra, have four grown daughters and seven grandchildren.
President and CEO of Brown County United Way Robyn Davis
Robyn Y. Davis is the president and CEO of Brown County United Way, Green Bay, Wisconsin, a community impact organization that unites people, ideas, and resources to create community solutions that strengthen every person and every community throughout Brown County. Robyn began serving in that role in May 2017. Prior to joining Brown County United Way, she led Freedom House Ministries in Green Bay as its President for 8 years. Robyn is a member of the Green Bay Packers Board of Directors, the Governor's Equity and Inclusion Advisory Council, the Donald J. Schneider School of Business and Economics Board of Advisors, the Advisory Board for the Institute for Women's Leadership, the Weidner Center Board of Directors, and the Northeast Wisconsin Alumnae Chapter of Delta Sigma Theta Sorority, Inc., a public service sorority. Robyn has been recognized for her leadership by numerous organizations, including the Greater Green Bay Chamber, the Norman Miller Center for Peace, Justice, and Public Understanding and Madison 365. Most recently, she received the 2023 Nancy Armbrust Impact Award from the Women's Fund of Greater Green Bay. 

In addition to her "day job", in 2020, Robyn launched The Valiant Leader as its Founder and President. She serves as a facilitator, workshop leader, panelist, consultant, and keynote speaker to encourage leaders as they embrace new opportunities and navigate leadership challenges.
The oldest of five children, Robyn was born and raised in New York City, New York. She has been a resident of the Greater Green Bay area since 2002 and has lived and worked in Washington, D.C., Rhode Island, and Michigan. Robyn earned a Bachelor of Arts degree from Hofstra University in English and Sociology as well as a Juris Doctor from the George Washington University School of Law. She has leveraged her education and professional experience through a variety of leadership positions, including the practice of law, retail management and ministry. Robyn is an avid sports fan, loves reading, jigsaw puzzles and music.
This program is sponsored by the Miller Family Foundation