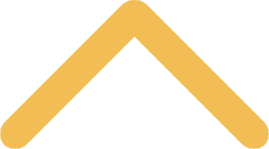 "Global Challenges to Human Rights Today"
About Zeid Ra'ad al Hussein
Zeid Ra'ad Al Hussein of Jordan is the former United Nations High Commissioner for Human Rights. Known for his outspoken criticism of fascism, religious radicalism, and threats to civil liberties growing in countries around the world, Zeid was a powerful advocate for human rights and open societies. Zeid was the sixth High Commissioner for Human Rights, serving from 2014 to 2018. He was also the first Arab and Muslim to hold the post. In 2021, Zeid was named the President and CEO of the International Peace Institute (IPI). His appointment was celebrated, with the Chair of the IPI Board and former Prime Minister of Australia, Kevin Rudd declaring "Zeid will bring to the role a unique mix of high-level diplomatic experience and first-class academic credentials in grappling with complex peace and security matters ... he is perfectly placed to help build the next chapter of IPI's history."
In his speaking engagements, Zeid draws from his career in diplomacy and as the Human Rights Chief to address the geopolitical climate, relations in the middle east, and the current challenges to human rights. At the U.N., he called upon powerful and small states alike to secure human rights in their own countries and internationally, drawing notable attention to atrocities committed in Syria, Venezuela, Nicaragua, by ISIS, to the treatment of migrants and refugees in Libya, and the Rohingya genocide in Myanmar.
About the Lecture
From refugee crises to global poverty, rigged elections and growing populism — and the intolerance and oppression it breeds — we are at a pivotal moment in the fight for human rights.
Throughout his years of service as a career diplomat and the United Nations High Commissioner for Human Rights, Zeid Ra'ad al-Hussein has been a champion for the protection of fundamental human rights. His work has involved the security of equality, justice, and respect — and has directly influenced international justice, United Nations peacekeeping and women's development.
In this lecture, Zeid discusses his concerns about the threats to global stability posed by such forces as racism, xenophobia, nationalism and authoritarian leaders, and poses that the safety of humanity will be secured only through vision, energy and generosity of spirit. According to Zeid, "Silence does not earn you any respect — none," and only through civic activism can we ensure equality and justice.
After his lecture, Zeid will be joined onstage by Micheline Ishay, Ph.D., Professor of Human Rights and International Studies at the University of Denver's Korbel School for International Studies, for conversation and questions. This event will also serve as the first public launch of Professor Ishay's Human Rights Reader (Third Edition). https://www.routledge.com/The.../Ishay/p/book/9780367634612
This lecture is supported by the Norman Miller Center Endowment.