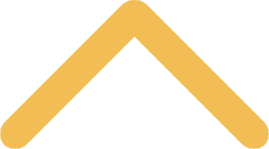 2021 Heritage Week Celebrations
During early October, we celebrate the history of St. Norbert College, founded in 1898 by the Rev. Bernard Pennings, O. Praem., and today the only Norbertine college in the world.
Please note: It may be necessary to change format or location for the events listed below. Please check this website closer to the actual date/time of the events for any possible venue or event changes. 
Sunday, Oct. 10, 2021

10 a.m. and 7 p.m. 

Old St. Joe's

Founder's Day Preview at Sunday Masses

Since October 10th is the official anniversary of the founding of St. Norbert College there will be a brief overview of the week's events offered at Mass as well as a prayer/petition specifically to mark this special day.
Monday-Friday, Oct. 11-15, 2021
All week
SNC Trivia Contest

SNC Students are invited to participate in a trivia contest to learn more about the college and win prizes. All entries will be entered into a drawing to win SNC swag from the bookstore.

The trivia contest is now open! Click here or scan the QR codes on posters placed around campus during Heritage Week.

The SNC Trivia Contest for SNC students is open through Friday, Oct. 15th - it was originally supposed to end at noon but has been extended through the rest of the day.
Monday, Oct. 11, 2021
Noon-1:30 p.m.

Baer Mall
Founder's Day Celebration

SNC students, faculty and staff are invited to celebrate the college's 123rd birthday by having a piece of birthday cake and ice cream and participating in casual conversations as we celebrate our community. Feel free to come and go as your schedule allows.
5:30 p.m.
Reception

7 p.m.
Lecture

Bemis International Center/Virtual program via Zoom

Ambassador of Peace Awards honoring Bishop Mark Seitz

Reception
Hendrickson Dining Room-Bemis International Center, St. Norbert College

Lecture
Fort Howard Theater-Bemis International Center, St. Norbert College

Eucharist: The Body of Christ in History

At the core of Christianity stands the conviction that the death and Resurrection of Jesus Christ inaugurated a new moment in human history, with the birth of a community called to be witnesses to the end of victimization, the refusal to return violence for violence, and boundless hospitality and mercy given to us in the Eucharist. As a people nourished by the Eucharist, the church is called to risk entering into the world of the Crucified ones of today, to unlearn a sinful and dehumanizing logic that continues to weigh heavily on the poor, and to enact in history the way of agape and Communion. In this talk, Bishop Mark J. Seitz of the Diocese of El Paso speaks to his experience of a Eucharistic church that does justice on the US-Mexico border.


Both the reception and lecture are free and open to the public and presented in a hybrid format both in-person at the Fort Howard Theater and virtually via Zoom. There is no registration for the in-person side of the program, however registration is required for the virtual program. Please follow this link to register.

The in-person side of this program will be offered with live Spanish translation 
Tuesday, Oct. 12, 2021
8 a.m.

Old St. Joe's

Presentation of the 2021 Founder's Awards

The Founder's Award at St. Norbert College is given to employees and students of the college in recognition of their contributions to the Norbertine spirit and tradition on campus. Nominations accepted until Sept. 17, 2021.

After awards are given, refreshments will be available in the church atrium for people to take with them when they leave.  

In order to provide hospitality for those who plan to attend, please complete this Founder's Award Ceremony and Hospitality RSVP. 

Wednesday, Oct. 13, 2021
6:30 p.m.
Concert

7 p.m.
Lecture

Old St. Joe's/Virtual

Heritage Week Lecture

"Celebrating Our Global Communio: A Conversation on Norbertines in India"
Fr. Xavier Amirtham, Fr. Christian Raj, and Fr. Sengole Arockiadass

In 1923, a group of Dutch Norbertines from Berne Abbey (the same abbey that sent Fr. Bernard Pennings to Wisconsin 30 years prior) arrived in India and established their apostolate in the southern state of Andhrapradesh. Over the years, his successful venture precipitated the spread of Norbertines to other regions in India, who continue to this day serving the pastoral, educational, and other social needs of their local communities. Join us in conversation with three Indian Norbertines--Fr. Xavier, Fr. Christian, and Fr. Sengole--as we discuss the history and heritage, and the triumphs and challenges, of the Norbertines in India.

A time for questions and answers will follow the lecture; More details and link to register for this event coming soon

Friday, Oct. 15, 2021
4-6 p.m.

Center for Norbertine Studies
Heritage Week Reception

SNC faculty and staff are invited to a reception to celebrate the 123rd anniversary of the founding of St. Norbert College. Visit with your colleagues while viewing displays and artifacts throughout the years. Light hospitality will be provided.