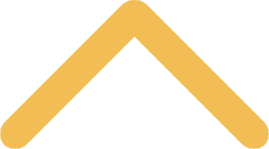 2020 Heritage Week Celebrations
During early October, we celebrate the history of St. Norbert College, founded in 1898 by the Rev. Bernard Pennings, O. Praem., and today the only Norbertine college in the world.
Please note: It may be necessary to change format or location for the events listed below. Please check this website closer to the actual date/time of the events for any possible venue or event changes. 
Monday-Friday, Oct. 5-9, 2020

 

 

All week

 

 

SNC Trivia Contest

SNC Students are invited to participate in a trivia contest to learn more about the college and win prizes. All entries will be entered into a drawing to win SNC swag and gift cards from the SNC bookstore.

A link to the trivia contest is posted here and will also be available via QR codes on posters placed around campus during Heritage Week. 

The SNC Trivia Contest for SNC students is open until Friday October 9th at 4:00 p.m.

Tuesday, Oct. 6, 2020


6:15 p.m. Prelude

6:30 p.m. Presentation

6:50 p.m. Interlude

Virtual
Old St. Joe's

Presentation of the Founder's Awards with Live Music

The Founder's Award at St. Norbert College is given to employees and students of the college in recognition of their contributions to the Norbertine spirit and tradition on campus.

Elaine Moss will perform on piano, along with Emma Hurley on cello, Jeffrey Verkuilen on organ and Philip Klickman on horn.

 

7-8 p.m. Lecture

Virtual
Old St. Joe's

"St. Augustine Goes to SNC"
The Rev. Andrew D. Ciferni, O. Praem., B.A., S.T.L., Ph.D.
Daylesford Abbey

Augustine of Hippo (354-430) ranks among the greatest minds in Christian thought and spirituality. He was both a student at Carthage, North Africa and a teacher in Italy (Rome and Milan). What he learned from those experiences may well be reflected in the rule he wrote for his north African communities, the rule Norbertines strive to follow in their community life. This presentation will propose some ways in which this rule can be a guide toward a life at SNC more in accord with our mission.

The lecture and time for questions and answers will follow the presentation of the Founder's Awards. 

View recording (lecture only without Q&A). Check back for complete recording in the near future.

Friday, Oct. 9, 2020

10:30 a.m.-2:30 p.m.

Ruth's Marketplace

Happy Birthday, SNC!

Ruth's Marketplace will be serving birthday cake for dessert during lunch on Friday to celebrate the 122-year history of St. Norbert College.

Founder's Day is Oct. 10.