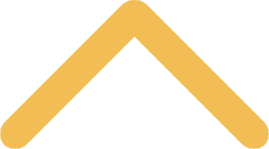 Frequently Asked Questions
Admission

Are there other entry points, besides fall and spring semester?
Yes, students may start in the program during summer sessions. We make every effort to accommodate the needs of our admitted students with regard to entry points.
Do I need to have an undergraduate degree in religious studies or theology?
No; however, all students are required to have successfully completed a minimum of six credits in theology/religious studies from an accredited institution.  
When and where are classes held?
At the De Pere site, classes usually are held on campus on weekday evenings (Mondays, Tuesdays or Thursdays) or Saturday mornings. At the New Mexico site, classes usually are taught on Friday evenings and all day on Saturdays. Because classroom discussion is an essential component of the M.T.S. program's learning experience, online classes generally are not offered.

What if I need to miss a class?
Classroom attendance policies are set at the discretion of faculty; there is not a general attendance policy that applies broadly to the program. It is recommended that any schedule conflicts be discussed with faculty prior to registering for a course.
How many total credits are required to complete the M.T.S. program?
Thirty-two credits are required for graduation. Eighteen credits are earned through the core courses and 10 are earned through elective courses. The course work is completed with a two-credit colloquium course, which prepares students for the thesis. This course is typically offered only in the summer semester in De Pere and fall semester in New Mexico. The final two credits are earned with the completion of the thesis, which is split between the two semesters directly following the colloquium.

How long will the M.T.S. program take to complete?
Each student sets his or her own pace for the program, based on personal and professional schedules. Under normal conditions, students at the De Pere site can complete course work in four to five semesters, and at the New Mexico site in six semesters with the thesis then taking an additional two semesters. Completion within seven years of the student's start of the program is required, though a student may apply for an exception, barring special circumstances.
What is the Certificate of Theological Competency?
The Certificate of Theological Competency typically is for those students who already have a master's degree in another area but lack a theological background. Students working toward the certificate take all six of the core courses and complete a final paper.
Transfer Credits
Will courses from another graduate program transfer in? If so, how many?
Courses from other programs may be considered upon individual review. Except under special circumstances, up to six credits can transfer.

Who reviews and approves transferable courses? What will be the process?
At the request of the applicant, the program director will review the student's or applicant's request and determine if a course is transferable. The course description must be submitted as well as the course syllabus, if available. The official transcript from the granting institution will be needed to complete the approved transfer.

If you have further concerns or questions, please contact Brenda Busch, graduate admission counselor, at gradadmit@snc.edu or 920-403-3942.