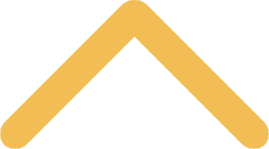 Tuition and Financial Aid
An Affordable Program
Tuition costs for the M.T.S. program are competitive or even more affordable than graduate programs at many public and private institutions. 
Additionally, students become part of the St. Norbert College community, an affiliation that bring with it networking opportunities, career services and resources, and access to amenities such as the state-of-the-art
Miriam B. and James J. Mulva Library
.
2019-20 Fee Schedule
Tuition per credit 
$550
Audit per credit
$275
Technology fee per course
(not applicable to New Mexico students)
$37.50
Application fee (non-refundable)
$50
Application for graduation fee
$100
Tuition Refund and Withdrawal Policies
St. Norbert College will refund student fees (except those indicated as non-refundable) according to the refund policy schedule set for each course; please contact the bursar's office or the M.T.S. office for the specific refund schedule. Requests for refunds and notification of withdrawal must be in writing and addressed to the coordinator or director of the M.T.S. program. Mere cessation of attendance does not constitute withdrawal.

Payment Information
Information on payment options may be obtained by contacting the college's bursar office. All past-due amounts are subject to a late-payment fee of one percent per month (12 percent annually). Students will not be issued official grade transcripts or be permitted to register for succeeding semesters until all tuition and fees have been paid in full. Diplomas will not be issued unless all fees have been paid in full and exit requirements (Stafford and Perkins Loan recipients) have been met