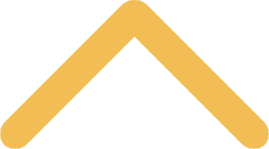 Withdrawals
Withdrawing From a Course
After the add/drop date and prior to the last date to withdraw without penalty ("WF"), specified on the academic calendar, a student may withdraw from a course by completing a Course Withdrawal Form with advisor and instructor approval. Thereafter, students may withdraw from a course without penalty only by permission of the dean of the college for a serious reason. A medical withdrawal removes students from all classes and withdraws them from St. Norbert College.
A medical withdrawal is defined as a physical or mental health condition that developed after the established last date to withdraw without penalty and is severe enough to keep a student from attending classes and/or successfully completing academic requirements. Additionally, a medical withdrawal can be defined as a physical or mental health issue that developed before the last day to withdraw without penalty, but did not respond as expected to treatment. Students must document that they had been seeing a physical or mental health provider before the last date to withdraw without penalty; that the provider felt the student would respond to treatment and be able to finish the session successfully but that the expected positive outcome did not occur because of medical reasons.
Medical withdrawals are authorized by the senior director of health and wellness services or the senior director for counseling and psychological services. This approval is communicated through the Vice President of Student Affairs to protect the confidentiality of the student's condition. Health and Wellness Services and Counseling and Psychological Services are located on the second floor of the Mulva Family Fitness and Sports Center. For more detailed information on the medical withdrawal process, please contact Health and Wellness Services at 403.3266 or Counseling or Psychological Services at 403.3045. Medical withdrawals are not official until submitted to the registrar's office and recorded. Calendar dates of withdrawal deadlines are published for each semester on the registrar's office web site. Official withdrawals are recorded as follows
During the add/drop period of classes — no record of enrollment
After the add/drop period of classes — recorded as "W"
After the last date to withdraw — recorded as "WF" (Withdrew Failing)
Medical withdrawal — recorded as "W"
Note: an excessive number of withdrawals may affect the academic standing of students (see
Satisfactory Academic Progress
).
Withdrawing From the College
Students who wish to withdraw from all classes must begin the process by contacting the registrar's office to complete a college withdrawal form and exit interview. If a student withdraws from the college during the add/drop period of classes, only the date of withdrawal will be recorded. No record of specific course enrollment will be made. If a student withdraws from the college after the add/drop deadline the grade of "W" will be recorded for each course. The calendar date of the deadline for withdrawal from courses is published each semester on the registrar's
website. Students who cease attending all classes will be considered for administrative withdrawal effective the last known date of attendance.
An undergraduate student who withdraws or is withdrawn and is not subsequently subject to dismissal may seek readmission for the next regular academic semester or year only by making formal application with the registrar's office.
Fee refund deadlines for withdrawals are published in the catalog for each semester. Financial aid recipients who withdraw before 60 percent of the semester has been completed are subject to federal financial aid repayment regulations and may owe a repayment of aid, even if not entitled to a tuition refund. The amount of aid a student may keep is in direct proportion to the length of time the student remained enrolled during the semester. Assistance is also available from the offices of financial aid, the bursar (student accounts) and the registrar. (See Refund Policy for Withdrawal in Fees Section of the catalog.)
Students Activated for Military Service
Currently enrolled students called up to active military duty during a semester will be placed on immediate deferred grade status.  The student and faculty will jointly confer when time permits, to determine if the course(s) enrolled can be completed in a timely basis, if a grade can be issued for work completed to date, or if the student should be withdrawn without penalty.
Student must provide a copy of the formal orders and correspondence to the Registrar's Office. If timing or the situation does not permit a student to present their military orders prior to leaving campus, the student may withdraw by sending a signed written request for a military withdrawal along with a copy of their military orders to the Registrar's Office.
Students who process a military withdrawal will receive:
100% tuition and fees refund for the semester of withdrawal.
All institutional and state funded financial aid for the semester will be removed from the student's award and billing statement and will not count towards the 8 semester maximum.
Federally funded financial aid will follow 'Return of Title IV Funds' procedures as noted in the college catalog and in accordance with federal regulations. Any federal aid the student is eligible to retain can be applied to housing and meal costs.
Meal Plan and Housing refunds will be pro-rated, based on the date of the withdrawal.
Unused meal dollars will be refunded.
Transcripted grades of "GI" for courses with no attempted credit recorded.
Note: Military withdrawal is available only to students who:
 Are actively serving members (Active Duty and Reserve Duty Components) of the U.S. armed services (not a contractor or civilian working for the military).
 Are ordered to relocate and, as a result, are unable to meet class attendance and other participation requirements, including web-based activities.