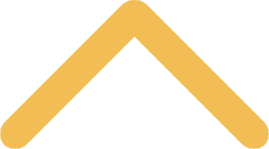 Celebrating 70 Years of Women at SNC and 50 Years of Title IX
Throughout the 2022-23 academic year, SNC celebrated 70 years of women admissions at the college. Title IX also reached the milestone of 50 years.
During the year, several events were planned and executed, with these goals in mind. 
Create awareness and understanding of how Title IX started and what is looks like today, including Title IX-related developments on SNC's campus
Recognize

of the role of women in the development of SNC's campus community, including early women pioneers at SNC

Identify continued equity needs for campus, specifically including topics of sex, gender, and sexuality
Events/Initiatives
Below are some of the events that took place during the 2022-2023 academic year. 

Display case in Michels Commons to showcase the 

history of women at SNC, including Norbertine women;

Open house events (Survivor Safe Space, Title IX office, the Cassandra Voss Center, and more); 

Campus community service project; 

Sharing of celebrations at various Alumni Events

Title IX shirts for student athletes to wear at the blessing of the athletes; 

Laptop/water bottle stickers given away at Homecoming, SNC Day and other community events, such as the Athletic Alumni Events.