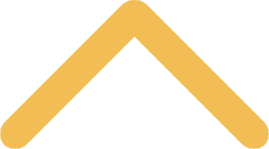 Homecoming 2021
Join us for our annual celebration of the Green and Gold! Make plans to come home for Homecoming 2021 – an event full of football, alumni parties, informal reunions and, well, more parties.

Friday, Oct. 22-Sunday, Oct. 24, 2021
St. Norbert College

Friday, Oct. 22
Meet Up With Your Alumni Friends!
Any time
Gather with your classmates on Friday night at your favorite watering hole (we've put Nicky's, Long Branch and The Abbey on notice, among others).


Saturday, Oct. 23
Alumni Awards
To the Real Life Superheroes!
11 a.m. – Ceremony and prayer service
Virtual

Homecoming Tailgate
1-3 p.m.
Donald J. Schneider Stadium parking lot
Enjoy the fun atmosphere outside the stadium with your closest Green Knight friends. 
Green Knights Football Game: SNC vs. Aurora University
3 p.m.
Donald J. Schneider Stadium | $5 at the gate
Cheer on the Green Knights!
Alumni Football Day
Alumni Football players will meet under the tent at the tailgate to check in. Players' names will be introduced during the halftime program during the football game. Please register via our Alumni Football Day webpage. 


Sunday, Oct. 24
Mass
10 a.m.
Old St. Joseph Church

Alumni Brunch
11 a.m.-1:30 p.m.
Michels Commons | $9/person at the door
We can't let you leave on an empty stomach! Enjoy a wonderful brunch from our award-winning dining services team. 

Please register in advance so we know you're coming – and tell your classmates and friends you'll see them there!
See who will be honored at halftime during alumni football day.