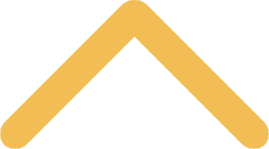 Alumni Events and Reunions
Regular events on campus – and across the country – help you stay close to St. Norbert College roots.
Date

Event



Location
Saturday, Nov. 17, 2018
Afternoon at the Autry Museum
Explore the American West in one of L.A.'s hidden gems while connecting with other St. Norbert alumni living in Southern California.

Los Angeles, Calif.

Saturday, Dec. 1, 2018
Breakfast with Santa
Santa and his merry elves have added St. Norbert College to their list of visits this holiday season! Enjoy a breakfast buffet, stories, crafts and, of course, sit on Santa's lap.

St. Norbert College

Saturday, Dec. 1, 2018
Festival of Christmas
This spectacular night of music is for all those who appreciate music and want to get deep in the holiday spirit, this is a don't-miss event!

Arlington Heights, Ill.

Monday, Dec. 3, 2018
Golden Knight Christmas Mass and Luncheon
Celebrate the season with new and other current Golden Knights!

St. Norbert College

Wednesday, Dec. 5, 2018
Fox Valley Holiday Gathering
Enjoy the most wonderful time of the year with other SNC alumni and parents from the Fox Valley area with a fun night of music and socializing!

Menasha, Wis.

Saturday, Jan. 5, 2019
18th Annual Alumni Basketball Day
Celebrate your place in the SNC family and in the annals of our proud athletics tradition. Join your friends, teammates and fellow alumni for Alumni Basketball Day!

St. Norbert College

Saturday, Jan. 19, 2019
Second Annual Track & Field/Cross Country Alumni Reunion
Compete alongside old teammates, meet the current team and enjoy dinner and drinks with other alumni!

St. Norbert College

Saturday, Feb. 2, 2019
Knight Theater 25th Reunion
Come and enjoy a night of fun and reminisce with other Knight Theater alumni!

St. Norbert College

Thursday, March 21, 2019

Tour the Art Institute of Chicago Tour with Fr. Jim Neilson
Fr. Jim Neilson + The Art Institute of Chicago + Italian food = enough said.

Chicago, Ill.
Wednesday, April 10, 2019
Knight Lights: Branching Out & Company
A fun networking experience with appetizers, wine and a spring floral arrangement activity hosted by Casee (Meach) Hawkins '04.
Appleton, Wis.
Let Us Help You Promote Your Alumni Event!
Are you interested in coordinating an event in your area? We can help you get the word out. Contact the office of alumni and parent relations at alumni@snc.edu or 800-236-3022.

Other Events on Campus