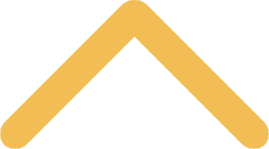 Alumni Events
Regular events on campus – and across the country – help you stay close to St. Norbert College roots.

Our Response to COVID-19
We've been monitoring rapidly changing conditions and new information about the spread of the novel coronavirus (COVID-19). Our highest priority is the health and well-being of our students, faculty/staff, alumni, parents and the entire SNC community. We will communicate the postponement and/or cancellation of alumni events as those decisions are made.


Date

Event

Location
Tuesday, Jan. 26, 2021

James Cagle Photography Workshop

Professor Emeritus James Cagle taught art at St. Norbert for 42 years until his retirement in 2007. A collection of his still photos is on exhibit this winter at the Madison Museum of Contemporary Art. The museum is hosting a free workshop via Zoom to discuss his photography; all are welcome.

Virtual event
Sunday, Feb. 12, 2021

Behind the Arch: Love with Fr. Neilson

The Rev. James Neilson., O.Praem., '88 has presided over, attended and heard stories of countless marriages that have taken place at St. Norbert. He will share stories of a handful of these and draw out unique lessons about love.

Virtual event
Wednesday, Feb. 17, 2021

State of the Economy

Join us for this year's State of the Economy, presented by the Center for Business & Economic Analysis of the Donald J. Schneider School of Business & Economics at St. Norbert College. This event will provide a solid basis for area professionals looking for more economic data ahead of executing their business planning and individuals who are generally interested in the state of the country's economy. 

Virtual event
Friday, April 30-Saturday, May 1, 2021

Class of 1970 Induction & Reunion

Fifty years have passed since you walked the stage, so it's time to reconnect with your classmates, rediscover campus and enjoy a weekend in your honor. 

St. Norbert College campus

Saturday, May 1, 2021

Golden Knight Induction Ceremony

We're welcoming a new decade of SNC alumni to our Golden Knight family! Join alums from the '40s, '50s and '60s and celebrate the Class of 1970 and their new designation as Golden Knights. 

St. Norbert College campus

TBD

Alumni Awards 
Join us Homecoming weekend to celebrate SNC alumni who have embodied the Norbertine spirit and Christian ideals, demonstrated distinction in their chosen field, contributed to the college in outstanding ways, or have made significant humanitarian contributions to the community and beyond. 

TBD

Let Us Help You Promote Your Alumni Event!
Are you interested in coordinating an event in your area? We can help you get the word out. Contact the office of alumni and parent relations at
alumni@snc.edu
or 800-236-3022.