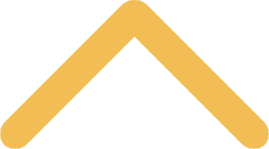 Alumni Events
Regular events on campus – and across the country – help you stay close to St. Norbert College roots.

Our Response to COVID-19
We've been monitoring rapidly changing conditions and new information about the spread of the novel coronavirus (COVID-19). Our highest priority is the health and well-being of our students, faculty/staff, alumni, parents and the entire SNC community. We will communicate the postponement and/or cancellation of alumni events as those decisions are made.


Date

Event

Location
TBD

The BIG reunion has been postponed due to public health recommendations to help stop the spread of the COVID-19 virus. A new date for the fall of 2020 will be announced shortly. 

Join fellow "motley humans" for a fun-filled weekend to celebrate 30 years of BIG at St. Norbert College. Events include campus tours, scavenger hunts, dinners and more! 

St. Norbert College campus

Saturday, July 25, 2020

Play Fore Her Golf Outing
Women's sports at St. Norbert could use our support – and now we can give it to them by participating in a first-ever golf outing fundraiser.

 

Mid Valee Golf Course, De Pere, Wis. 

TBD

Golden Knight Induction Ceremony
We're welcoming a new decade of SNC alumni to our Golden Knight family! Join alums from the '40s, '50s and '60s and celebrate the Class of 1970 and their new designation as Golden Knights. 

TBD

TBD

Class of 1970 Induction & Reunion
Fifty years have passed since you walked the stage, so it's time to reconnect with your classmates, rediscover campus and enjoy a weekend in your honor. 

TBD

TBD

Family Weekend
Family Weekend is filled with great opportunities for you and your student to fully embrace life at SNC. 

TBD

TBD

Alumni Awards 
Join us Homecoming weekend to celebrate SNC alumni who have embodied the Norbertine spirit and Christian ideals, demonstrated distinction in their chosen field, contributed to the college in outstanding ways, or have made significant humanitarian contributions to the community and beyond. 

TBD

TBD

Homecoming Tailgate 
A crisp fall Saturday. The sizzle of the grill. The sound of the band. ... It's time for football, fun and old friends at the annual Homecoming tailgate. Join us in the parking lot as we celebrate the Green Knights and help ring in the 10th anniversary of Schneider Stadium.

TBD

TBD

Breakfast With Santa
Santa is making his annual stop at St. Norbert College to hear Christmas wishes from our youngest Green Knights. Families of alumni also will enjoy a delicious breakfast prepared by our nationally ranked catering team, as well as festive holiday activities and crafts. 

TBD

Let Us Help You Promote Your Alumni Event!
Are you interested in coordinating an event in your area? We can help you get the word out. Contact the office of alumni and parent relations at
alumni@snc.edu
or 800-236-3022.
Other Events on Campus