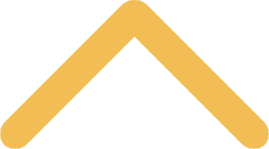 Alumni Events and Reunions
Regular events on campus – and across the country – help you stay close to St. Norbert College roots.
Date

Event



Location
Friday, Sept. 28, 2018
Dudley Birder/Marshall Moss Scholarship Benefit Recital


You are cordially invited to join us for a night of fun and music with proceeds going towards endowed scholarships in Dudley and Marshall's names. But keep it quiet, we are doing are best to surprise Dudley!



St. Norbert College
Thursday, Oct. 11, 2018
Robert J. Parins Legal Society of Northeastern Wisconsin Ethics Education Session
The Legal Society and the Brown County Bar Association will host their quarterly meeting at St. Norbert College. We're extending the invite to St. Norbert College pre-law students and alums working in the legal field.
St. Norbert College
Friday, Oct. 12, 2018

Alumni Awards Ceremony
Join us as we bestow our highest alumni honor on Edward A. Sturzl, Jr. '71, Dominique M. Carter '09, Joseph Fazio '83 and Anthony M. Pichler M.T.S. '94.

St. Norbert College

Saturday, Oct. 13, 2018
Second Annual Swim Team Alumni Meet
Reconnect with teammates, meet the current swim team and enjoy dinner with other St. Norbert swim team alumni!
St. Norbert College
Saturday, Oct. 13, 2018

SNC vs. University of Chicago Football Tailgate
We're traveling across the border to the University of Chicago for a conference football game. We hope you'll join us for the game – and for tailgating beforehand.

Don't live in Chicago? We will be sending a bus from Green Bay that will also be stopping in Milwaukee before making its way to the University of Chicago!
Chicago, Ill.
Wednesday, Oct. 17, 2018

Open Forum on Retirement Planning
Let us help you navigate the maze of retirement planning.
St. Norbert College
Oct. 26-27, 2018
17th Annual Alumni Football Day
Relive your college years with a halftime introduction at the Green Knight football game, complimentary food and beverage tokens, a meet and greet with current players and a chance to ring the victory bell after a win.

St. Norbert College

Saturday, Oct. 27, 2018

Untouchables Reunion


Untouchables, are you ready? Let's make this one THE biggest group reunion ever! Enjoy cocktails, dinner, conversation, and (of course) story-telling.

St. Norbert College



Oct. 26-27, 2018

Homecoming 2018
What could be better than a crisp, fall weekend on campus with your friends and classmates? Join us for our annual celebration of the Green and Gold.

St. Norbert College

Saturday, Oct. 30, 2018
Accounting Networking Event
We are inviting alumni accounting majors to this year's Accounting Networking Event! Meet St. Norbert accounting majors and learn about industry trends with speakers from Schenck and Wipfli.

St. Norbert College

Thursday, March 21, 2019

Tour the Art Institute of Chicago Tour with Fr. Jim Neilson
Fr. Jim Neilson + The Art Institute of Chicago + Italian food = enough said.

Chicago, Ill.
Let Us Help You Promote Your Alumni Event!
Are you interested in coordinating an event in your area? We can help you get the word out. Contact the office of alumni and parent relations at alumni@snc.edu or 800-236-3022.