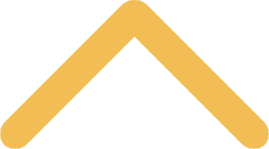 Alumni Events
Regular events on campus – and across the country – help you stay close to your St. Norbert College roots.


Date

Event

Location

Wednesday, March 3, 2021-Wednesday, Jan. 5, 2022

Inspirational Leadership Series

Through a series of monthly webinars, each followed by a related two-hour seminar, the Center for Exceptional Leadership (CEL) facilitators and coaches will examine leadership topics ranging from confidence and communication to diversity and data-driven decision-making.

Virtual and St. Norbert College campus events
Wednesday, Sept. 8, 2021-Tuesday, May 3, 2022

Hear from some of the most respected business leaders in the area as they share strategies for how their companies have handled various challenges. Get an opportunity to network face-to-face with other businesspeople, too!

St. Norbert College campus and Butte des Morts Country Club
Friday, Oct. 1, 2021-Saturday, Oct. 30, 2021

Check out the full calendar of fall SNC sporting events, including football, men's and women's soccer, women's volleyball and more. Find links to live video and stats as well as recap results.

St. Norbert College campus and other locations

Monday, Oct. 18, 2021-Wednesday, Nov. 24, 2021

Video Message from Santa

We've made arrangements with the North Pole to have Santa deliver a special Christmas message to boys and girls in our SNC family!

–

Wednesday, Oct. 20, 2021

Soccer Tailgate

Come cheer on the SNC women's soccer team and show your SNC spirit as they compete against MSOE.

Milwaukee, Wis.

Friday, Oct. 22-Sunday, Oct. 24, 2021

We invite our alumni back to campus for a fun, multi-day celebration that serves as a great way to catch up with your fellow alums.

St. Norbert College campus
Saturday, Oct. 23, 2021

Alumni Football Day

Join other football alumni for the 19th Annual Alumni Football Day and cheer on the Green Knights to victory! We'll be tailgating and saluting alumni players in attendance on the field at halftime.

St. Norbert College campus
Saturday, Oct. 23, 2021

2021 Alumni Awards

Join us Homecoming weekend to celebrate SNC's 2021 Alumni Award recipients. This year, we are recognizing all frontline workers who have provided inspiration in the face of the COVID-19 pandemic.

St. Norbert College campus

Friday, Oct. 29-Sunday, Oct. 31

Women's Hockey Reunion Weekend

We are celebrating the first decade of SNC women's hockey! Join us on campus for a weekend of fun and reconnect with former teammates and coaches.

St. Norbert College campus

Saturday, Nov. 6, 2021

Football Tailgate

The Green Knights will face-off against Eureka College for the first time this season so we are bringing the SNC tailgate party to you!

Eureka, Ill.

Saturday, Nov. 16, 2021-Tuesday, Nov. 23, 2021

The Norman Miller Center: November Events

This month's events include sessions in the Art in a Democratic Society Lecture Series with Valeria Mogilevich and Matthijs de Bruijne.

Virtual and St. Norbert College campus events

Saturday, Dec. 4, 2021

Breakfast with Santa

Santa Claus will be on campus for breakfast, arts and crafts, and stories. Plus, everyone gets the opportunity to tell Santa what special items are on their list this year.

Note: Registration will open on Monday, Oct. 18 at 8 a.m.

St. Norbert College campus

Let Us Help You Promote Your Alumni Event!
Are you interested in coordinating an event in your area? We can help you get the word out. Contact the office of alumni and parent relations at
alumni@snc.edu
or 800-236-3022.