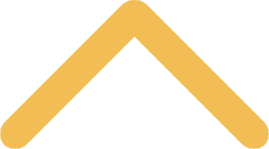 Alumni Events
Regular events on campus – and across the country – help you stay close to your St. Norbert College roots.

Our Response to COVID-19
We've been monitoring rapidly changing conditions and new information about the spread of the novel coronavirus (COVID-19). Our highest priority is the health and well-being of our students, faculty/staff, alumni, parents and the entire SNC community. We will communicate the postponement and/or cancellation of alumni events as those decisions are made.


Date

Event

Location
Ongoing

Follow your Green Knights as they return to action with spring sports! Check out the calendar for a full schedule of upcoming events by sport.

St. Norbert College campus and opponent locations
Wednesday, March 3, 2021-Wednesday, January 5, 2022

Inspirational Leadership Series

Through a series of monthly webinars, each followed by a related two-hour seminar, the Center for Exceptional Leadership (CEL) facilitators and coaches will examine leadership topics ranging from confidence and communication to diversity and data-driven decision-making.

Virtual events 
Thursday, April 8, 2021

"Norbert of Xanten: The Enduring Relevance of a 950-Year-Old Peacemaker"
Spring Miller Lecture with Tom Kunkel

Learn more about the college's founding saint from author, journalist, educator and president emeritus of St. Norbert College Tom Kunkel as a part of the Miller Center's spring lecture.

V

irtual event

Wednesday, April 14, 2021

"Pilgrims and Saints: Here Comes Everybody!"

Bridget Burke Ravizza, Ph.D., will present as part of the Pilgrim Forum series and its closer look at the Apostles' Creed. She'll guide a discussion about the theological and ethical implications of belonging to the communion of saints.

St. Norbert College campus and virtual event

Wednesday, April 14, 2021

Great Decisions Lecture Series: China's Role in Africa

Allen Xiao, Ph.D. candidate, discusses how the COVID-19 crisis has put a massive strain on what was growing a positive economic and political relationship between China and the continent of Africa.

Virtual event

Thursday, April 15, 2021

You are invited to join Schneider MBA students on Thursday, April 15, and virtually experience the Strategic Marketing course.

Virtual event

Monday, May 10, 2021

SNC Alumni & Parents Golf Outing

Shake off the long, cold winter at the annual SNC Alumni & Parents Golf Outing at Hawk's View Country Club in Lake Geneva, Wis.


Hawk's View Country Club, Lake Geneva



Friday, Sept. 17, 2021

Golden Knight Induction Ceremony

We're welcoming a new decade of SNC alumni to our Golden Knight family! Join alums from the '40s, '50s and '60s and celebrate the Classes of 1970 and 1971 and their new designation as Golden Knights. 

St. Norbert College campus

TBD

Alumni Awards 

Join us Homecoming weekend to celebrate SNC alumni who have embodied the Norbertine spirit and Christian ideals, demonstrated distinction in their chosen field, contributed to the college in outstanding ways, or have made significant humanitarian contributions to the community and beyond. 

TBD

Let Us Help You Promote Your Alumni Event!
Are you interested in coordinating an event in your area? We can help you get the word out. Contact the office of alumni and parent relations at
alumni@snc.edu
or 800-236-3022.