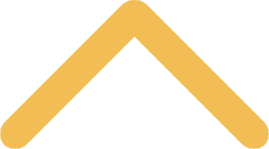 Alumni Events
Regular events on campus – and across the country – help you stay close to your St. Norbert College roots.


Date

Event

Location
Wednesday, Sept. 8, 2021-Tuesday, May 3, 2022

Hear from some of the most respected business leaders in the area as they share strategies for how their companies have handled various challenges. Get an opportunity to network face-to-face with other businesspeople, too!

St. Norbert College campus and Butte des Morts Country Club
Saturday, Jan. 1 2021-Monday, Jan. 31, 2022

Check out the full calendar of winter SNC sporting events, including swimming and diving, basketball, hockey and more. Find links to live video and stats as well as recap results.

St. Norbert College campus and other locations

Thursday, Jan. 13-Thursday, Feb. 17, 2022

The Cassandra Voss Center is hosting a 6-part Virtual Anti-Racism Workshop to give SNC students, faculty, staff, alumni and members of the wider community the opportunity to learn more about anti-racism and analyze their ideas about race and racism.

Virtual event
Wednesday, Feb. 9-Wednesday, April 20

Great Decisions Lecture Series

Join top scholars for conversations about some of today's most pressing global topics. All sessions are free to attend.

Virtual event
Tuesday, Feb. 15, 2022

Killeen Chair Lecture Series – February

Kevin Timpe, William H. Jellema chair in Christian Philosophy at Calvin University, will present "Moral Struggle in the Face of Systemic Injustice" virtually.

Virtual event
Friday, March 4, 2022

These TEDtalk-like presentations will feature SNC students, staff, faculty and alumni and highlight their unique passions, talents and endeavors.

St. Norbert College campus and virtual event
Thursday, April 21, 2022

Killeen Chair Lecture Series – April

Sr. Adriana Gacikova and Sr. Therese Falcon will share about the history of the congregation of Norbertine Sisters.

St. Norbert College campus

Let Us Help You Promote Your Alumni Event!
Are you interested in coordinating an event in your area? We can help you get the word out. Contact the office of alumni and parent relations at
alumni@snc.edu
or 800-236-3022.