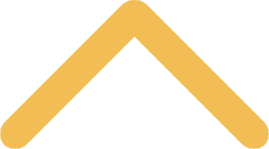 2010 Alma Mater Award
Roger Skaletski2009 Distinguished Service Award
Forty-two years as a business man; a lifetime of service to his and our community! What a great story Roger Skaletski's life tells.
Shortly after graduating from Green Bay East High School, Roger began his business career as a delivery boy and floor sweeper for C.A. Gross Company, a premier clothing store in Green Bay. From that start, he worked his way up, becoming an owner of the company in 1970, being elected to the board of directors in 1973, and assuming the positions of treasurer and Company President in 1980.
In 1983, Roger and his wife and co-owner of the Company, Elsie, were awarded the Citation Award by the Wisconsin Distributive Education Association in recognition of their many years of friendship and assistance to DECA, their serving as judges at the State WDEA Conferences and at the National DECA Career Development Conferences, and their all-important employment of NWTC students in their retail operations, in addition to providing opportunities for NWTC students to utilize their business for practical experience in visual merchandising via window displays.
But, life is not all business. In fact, when it comes to service to and for others, Roger is "all business." For over 20 years now, Roger has been an advocate, supporter, and friend of St. Norbert College, as well as a tireless volunteer and fundraiser for area schools, community organizations, and his parish. In every way, he exemplifies the Norbertine tradition of self-emptying sacrifice.
Roger has immeasurably helped SNC by directing major donors to the college, resulting in several very significant - even crucial - gifts to SNC. His and Elsie's granddaughter also graduated from the college. For his assistance to the college, Roger was awarded an Ambassador Award at the 1997 President's Club Dinner.
In 2007, Roger was recognized with the Friend of the Year Award from the Friends of the Bay Beach Wildlife Sanctuary in Green Bay.  Besides serving as a member of the Friends Corporate Board, he has recruited several key community leaders to serve on the Board. When the Sanctuary's gift shop was turned over to the Friends, Roger set up the management protocol, merchandise ordering and displays, clearing regimen, scheduling of volunteers, a marketing plan, and played a major role in the shop's expansion. As a member of the Friends Speakers Bureau, he is a strong advocate for the Sanctuary's environmental education program, special community events, and for focusing on families with children.
Roger also serves on the Board of Directors and the Executive Committee of the Brown County Civic Music Association as their primary volunteer fundraiser. His efforts to seek donors, sponsors, and advertisers for the organization's classical music performances have profoundly enhanced its future financial stability.
Roger's volunteerism extends too many other organizations, including as a past board member of the Greater Green Bay Community Foundation, as a director of the Green Bay Rotary Club, and as a volunteer for the American Cancer Society and Paul's Pantry. Green Bay's Baird School benefited during the years he coached the 5th grade girls-basketball team. In addition, he has judged spelling bees, acted as a recess and playground supervisor. At Langlade Elementary School, he worked with student council members, especially in the school store, but also spent lunch periods talking with the students. From serving community shut-ins, to tutoring groups and individuals, and helping with capital fund drives for, among others, the YMCA, Children's Museum, St. Willebroad Church, Rawhide, WLS, Goodwill Ind., Roger Skaletski is committed to serving his and our community. He is richly deserving of St. Norbert College's Distinguished Service Award for the profound and ongoing effects he has had on the individuals and organizations that have benefited from his efforts.
As Bart Starr said in a letter to Roger: "You established a new standard of excellence for service."  Thank you, Roger, for all you do and have done for so many organizations and people.