$("#navigation").navobile({
  cta: "#show-navobile",
  changeDOM: true
})
      
Mobile Menu Icon

2012 Distinguished Achievement in Social Sciences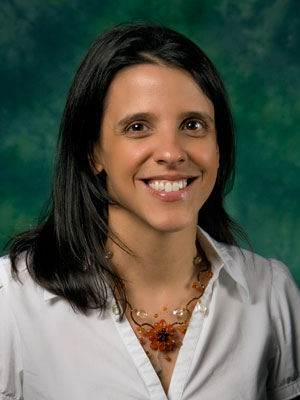 Casey Barrio Minton '00

Acceptance speech video
"Exceptional: Unusually excellent. Deviating widely from the norm. Exceeding the ordinary or expected."
Casey Barrio Minton's career has been nothing if not exceptional. She received her doctorate in counseling exceptionally quickly, from a highly respected program at the University of North Carolina at Greensboro. She was granted tenure exceptionally early by the University of North Texas. She has an exceptional reputation for research and professional writing such that, in nationally refereed journals with rejection rates as high as 90 percent, she has had two manuscripts accepted with no significant revisions – an almost unheard-of accomplishment.
Barrio Minton's studies in sociology and communication at St. Norbert, coupled with her volunteer work in the Women's Center and the Sexual Assault Center in Green Bay, sparked her interest in counseling – an interest that led her first to a master's degree in counseling, and then to her Ph.D. in counseling and counselor education.
Of her scholarship, one nominator said it is "in the vanguard in the areas of counselors' emergency preparedness, crisis response competence and professional publication." With respect to her teaching, another noted that she has for five consecutive years received the best student ratings among the highly regarded faculty at UNT.
Looking at her impressive list of awards, her sterling publication history, and the plaudits she has received for both her scholarship and her teaching, it is easy to overlook a critical underlying point: Barrio Minton's work is in service to a particularly worthy cause. She is deeply engaged in advancing society's ability to help those who are troubled, isolated and most in need. In that pursuit, she honors our Norbertine and Catholic ideals.