$("#navigation").navobile({
  cta: "#show-navobile",
  changeDOM: true
})
      
Mobile Menu Icon

2012 Distinguished Achievement in Public Service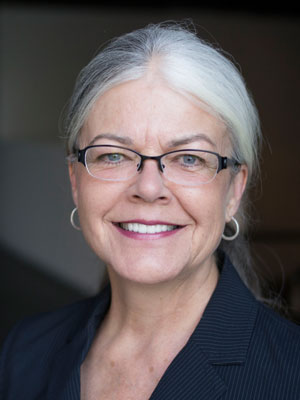 Mary Regan '74
Acceptance speech video
"She speaks for those who have little or no voice."
For more than 30 years, Mary Regan has worked tirelessly to better the lives of children with mental illnesses, those in foster care, and those who are homeless.
She began her career as an adolescent care worker here in Brown County, before moving on to work as a mental health specialist in Illinois and pursue her Master of Social Work degree.
Accepting a position as treatment coordinator at the Children's Residential Treatment Center of Abbott Northwestern Hospitals in Minneapolis, Mary gained a reputation as an innovator, eventually rising to become the center's director.
Today she is the executive director of the Minnesota Council of Child Caring Agencies. She is also past president of the National Organization of State Associations for Children, and is currently chair of the Minnesota Children's Mental Health Partnership, co-chair of Youth Moving Forward and co-convener of the Child Well Being Network.
Mary is a constant presence at the Minnesota state legislature, advocating on behalf of children's health and welfare. As one of her nominators observed, "There is no one else in the state of Minnesota who has demonstrated a higher level of commitment and passion on these issues than Mary Regan."
Mary combines her passion with an interpersonal style nominators universally admire. They speak of her collaborative spirit … her open heart … her gentle, inclusive leadership … her charm, grace and modesty.
In both the work she does and the way she does it, Mary Regan exemplifies the spirit of
communio
.