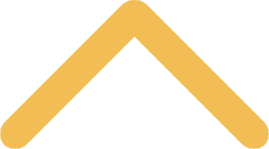 Alumni-Owned Businesses Spotlight: Moore Than Dance
Angela Mannella-Hoffman, Class of 1998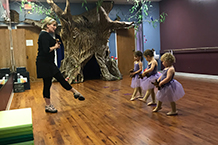 Major: Communications, Media and Theatre


"When I started acting professionally at the age of 8, I realized that many professional artists did not possess the same Catholic values that I had. It was often hard to find other artists with the same values and mission. The journey to open my studio, Moore Than Dance, began at that young age. When it came time to pick a college, I knew of St. Norbert through my cousins, and when I learned that I could study communication, media, and theatre, it sealed the deal for me.
 
"Dr. Kelly Collum, one of my professors in communications and theatre, greatly influenced my college-to-career trajectory. He taught me how to grow as an actor and gain valuable experience as I tackled new challenges to feed my passion for the arts. At St. Norbert, I experienced choreographing shows for Knight Theatre, performing with the choir, and studying abroad in London (where I worked in West End theatre and first saw a female director in this caliber of production!). I also regularly acted in commercials and even hosted a Wisconsin Public Television history show – both thanks to Professor Collum's mentorship and the connections I made in college.

"After graduating in 1998, I took a job helping dancers prepare for auditions. There, I witnessed firsthand the impact of pressure on children to conform to industry standards. Drawing from my experiences at St. Norbert, I began envisioning an environment where people of all ages and abilities could learn dancing, singing, and acting while being authentically themselves.

"In 2010, with God's grace, the Moore Than Dance studio became a reality. Our 4,500-square-foot studio offers classes for over 350 students in singing, dancing, and acting. Our students are taught to love and find themselves through God's divinity and the arts.

"One of the things that I am most proud of at my studio is our Special Stars. Special Stars is a group of dancers who face special needs and challenges. Some may have Down Syndrome while others are in wheelchairs, but they all can shine through dance. At our first competition, there was a part of me that was second-guessing myself. But the instant the lights went up on our Special Stars, they were out there dancing. I knew my life's purpose was being realized up on the stage. Everybody – and I mean everybody – stopped what they were doing and watched these talented dancers. I could feel the audience was moved emotionally by the dancers' movements – and I knew Moore Than Dance had arrived."