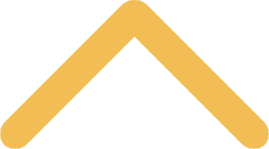 Knight Lights events for SNC Women
Knight Lights is an initiative to celebrate and empower SNC alumnae who live and work in our community.

What to Expect
At Knight Lights events, SNC alumnae gather and make new connections, engage in fun activities, and enjoy delicious hors d'oeuvres and refreshments.

During Knight Lights events, you will hear from inspiring alumnae who have forged successful careers. Plus, you will discover all the exciting things happening on campus directly from SNC Women in Business students.
*We regret to announce that our Knight Lights event at Schneider on April 2 will be postponed. The company has placed restrictions on outside visitors as a precaution against COVID-19 transmission.
 
We applaud Schneider's concern for the safety and well-being of their guests and employees. We will reschedule this event when the current public health emergency has passed.
 
Please accept our apologies for any inconvenience. Knight Lights is fast becoming an alumnae favorite, and we hope you'll join us for all our future events! If you registered for the April 2 event you will receive a full refund.
Please watch this page for updates.  

Date

Event

Location
DATE TBD

An Evening at Schneider*
Join Mary Burich '92, Schneider's Vice President of Human Resources, Sarah Campillo '08, Schneider TECH Recruiter and more alumnae who have played big roles in Schneider's success. Plus, you'll experience driving a big rig firsthand in one of Schneider's driving simulators, take a tour of one of their new trucks and drive an actual semi in the parking lot! 

Green Bay, Wis.