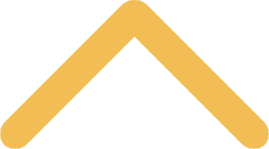 E-Billing Information
An e-bill notification, with a link to open the St. Norbert College billing statement in KnighLine, is sent to the student's SNC email and any authorized proxy's email on a monthly basis.  In addition to tuition, fees, room and meals, some examples of other charges appearing on the billing statement include bookstore, copy charges, parking permits and parking fines.
Academic year costs and financial aid credits are applied by the semester, with the fall semester payment due August 1 and the spring semester payment due January 2. It is the student's responsibility to view their billing statement in KnightLine and, if necessary, forward on to their bill payer. Any charges or credits applied to the student's account after the initial semester bill will appear on the next month's billing statement. For additional information on St. Norbert College's payment policy and payment plan options, click here.
Summer costs are applied in mid May, with the payment due June 1. This includes both summer tuition costs and/or summer housing. J-Term tuition costs are applied in mid December, with the payment due January 2.
All past due amounts are subject to a one percent per month (12% annually) late payment penalty. Students will not be issued official grade transcripts or be permitted to register for succeeding semesters until such time as all charges have been paid-in-full, regardless of payment plan participation. Diplomas will not be issued unless all fees have been satisfied and exit requirements (Direct Loan recipients) have been met.
This short video, created by SNC students, provides a brief description of how to view your account detail and authorized financial aid in KnightLine.
Following are some common E-Billing FAQ's:
---
What is e-billing?
E-billing is an electronic method of communicating when a billing statement is available to view in KnightLine.
Why does St. Norbert College utilize e-billing?
E-billing improves convenience and service to families, reduces cost, follows the Norbertine tradition for environmental sustainability, and provides earlier access than paper bills to billing information.  E-billing also offers the following benefits:
The flexibility of viewing your bill electronically from any location via the internet.
The option of granting proxy for authorized users, such as a parent, guardian, or sponsor, to view and pay the bill.
The ability to receive your tuition bills quicker with email notification.
The option of viewing your current balance/activity as well as an online statement history.
The ability to access and print a pdf of the bill for any month. 
Can I have the e-bill notifications sent to my personal email?
All official emails are communicated through a student's St. Norbert College email address.  This includes all emails from the Bursar, Financial Aid and Registrar's offices regarding important academic information.  Emails from these offices are only going to be sent to a students' official St. Norbert College email address.  If a student wants these notifications to go to their personal email they will need to forward their St. Norbert College email to their preferred email address.
Can I have the e-bill notifications sent to my parents email?
Yes, you can provide Proxy access to your Billing Statements in KnightLine to anyone, including your parent(s). With this access the e-bill notification is also sent to your proxy. For more information and directions on proxy access click here.
How does KnightLine e-billing notification work?
Students and any proxy authorized to view Billing Statements will receive a notification at their email address whenever a billing statement is ready for viewing. 

It is important to note that it is the student's responsibility to forward this statement to any parent or other person who does not have proxy access. As a general guideline, bills are processed approximately the 10th of the month, due the 1st of the following month.
How do I view my statement?
Once notified of your billing statement, students and any authorized KnightLine proxy users should do the following: Go to www.snc.edu/knightline

Students:
KnightLine Login
Enter the secure area with your SNC User Name and Password
Go to Bursar tab
Click on Billing Statements
Select the most recent e-bill or Statement to view. The statement will appear on a new screen in a pdf file.
KnightLine Proxy users:
Select 'Proxy Login (Parent, etc.)'
Enter your e-mail address and password
Select the named tab of the student you want access to
Click on Bursar: Billing Statements
Select the most recent e-bill or Statement to view. The statement will appear on a new screen in a pdf file.
There are links on the Billing Statement page for making an online payment.

Note: It is the student's responsibility to forward the billing statement to any parent or other person who does not have proxy access.
What are the multiple tabs on the KnightLine Billing Statement?
This page is where you view current and previous billing statements, marked by the statement due date, as well as any unbilled or new transactions posted to your account after the last statement process.
Select the STATEMENT tab to view summary information for any billing statement. Choose a Statement Due Date from the drop down, then select View Statement link.
Select the UNBILLED tab to view recent account activity which has not yet been billed to you. This includes both new charges and payments.
The ALL tab view lists both the Statements and Unbilled activity, presented together on one page.
What if my billing statement does not list my FAFSA grants, scholarships, or Federal Loan(s) credits?
You should first check either the UNBILLED tab view of the Billing Statements page, OR the Account Detail for Semester/Term in KnightLine under the Bursar menu for any updated account transactions since your last e-bill notification.  If you still do not show any portion of your FAFSA award, go to the Financial Aid menu in KnightLine.  This shows messages pertaining to your aid award, where you need to read and accept the Terms and Conditions for your FAFSA award, and whether an offered loan needs to be accepted.  For further questions on your financial aid award, e mail financialaid@snc.edu or call 920-403-3071.
What if my billing statement does not list my Private Educational Loan and/or outside scholarship?
Any Private Educational Loans and/or outside scholarship(s) are posted once the college has received the payment.  
Once the bank loan process is completed by the borrower(s) the semester loan amount is sent and disbursed to your college account.  Any loan completed before early August or early January is sent approximately 10 days prior to the first day of the semester.  Loans completed near or during the semester are sent approximately 10 days after the loan is finalized.
Outside scholarships are received throughout the semester, with the majority received before September 1st.   If your college account does not reflect this payment by September 1st, you should contact the scholarship source to confirm that it was mailed.  In the event it is being sent later in the semester, or after the completion of your first semester, families should budget and apply this award toward the spring semester bill.
What if my tuition statement shows a late charge? Is it possible to have it removed?
Applications for financial aid should be completed by July 1. In the event that all paperwork was completed by this due date and the late fee was only assessed on the pending financial aid balance, your account will be reviewed for removal of the late payment penalty. The late payment charge is 1% per month.
How do I create a Proxy or Authorized User?
For information on how to create a Proxy, or allow access to parents or other third parties, please see the KnightLine Proxy page and instructions.
How can I or my parents make an online payment?
St. Norbert College accepts online payments by credit/debit card (Visa, MasterCard, Discover or American Express), checking, or savings account 24 hours a day, seven days a week. 

Checking, savings, and credit/debit card account information from a bank within the United States can be entered on the online payment website.  Payments are then submitted electronically to St. Norbert College. 
Parents and authorized users can also print the bill and send a check or money order (no cash) made payable to St. Norbert College through the mail to the following address:
St. Norbert College
Bursar Office
100 Grant St
De Pere, WI 54115
Be sure to include a copy of the KnightLine billing statement with your payment, or list your student's name and St. Norbert College ID number on the check memo line. 
Foreign checks must be sent for collection and are subject to exchanges rates and collection fees; therefore we recommend using Flywire and their wire payment service if you cannot pay your bill in US$ through a bank account in the United States.
Payments made via Flywire (in U.S. dollars) should be made at least 7 days in advance of the due date and must include the student's full name and St. Norbert College ID number.  Please click on the link above for payment instructions. 
I am a Proxy Authorized User, but I did not receive the KnightLine e-bill notification.
Have your student check to make sure they inputted the correct email for you under their Proxy Access menu in KnightLine and if they gave you Bursar Billing Statement authorization.
If you recently changed your e-mail address the student is required to update this new email address in their SNC KnightLine Account under the KnightLine Proxy Access Tab.  
Once updated, as a Proxy you can check on the student's KnightLine Bursar Billing Statement account at any time to view the most recent KnightLine e-bill processed.  
I am having trouble logging in as a Proxy and I know I am using the correct password. What is the issue?
Passwords are case sensitive and often the entry is incorrect because of a lowercase/uppercase mismatch.  If you feel the e-mail address is correct and you may have an incorrect password, click on "Forgot Password" located below the Password box and an email will immediately be sent to you to reset.
The student you are proxy for can also request a password reset through their KnightLine account under Proxy Access menu.
I pay my tuition using the payment plan administered by Nelnet. How will the KnightLine e-bill notification reflect this?
Once you enroll in the monthly payment plan, the Bursar Office will notates this enrollment on your account.

You will continue to receive a KnightLine e-bill notification from the college to view your billing statement in KnightLine until all of your Nelnet payments have been received and fully credited to the college. Please review every monthly billing statement in KnightLine that you receive from the college as the bill may reflect additional charges or credits that were not included in your monthly payment plan. Any balances due after deducting your remaining Nelnet contract amount is payable directly to the college upon receipt of your billing statement.
Will I be able to see immediate account charges or credits on the billing statement in KnightLine?
Not on the billing statement because statements in KnightLine are an image/pdf file and do not change. However, you can view all "live" activity posted on your student account, including payments, by viewing Account Detail by Semester/Term under the Bursar menu. 
I need an official billing statement for a third party (insurance carrier, employer, outside scholarship agency, etc.). Can I get this from KnightLine?
Yes. Please go to the Bursar menu, Billing Statement. This will include all of the billing statements that have been created in a pdf format which you can print out for your use.