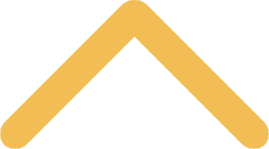 Frequently Asked Questions
---
What is the Student Payment and Disclosure Agreement, and why do I need it?
The Student Payment and Disclosure Agreement is an enrollment requirement as well as a requirement of the Federal Truth-in-Lending Act for all incoming students, both undergraduate and graduate students. Furthermore, enrollment requirements will not be completed until such time as the Student Payment and Disclosure Agreement is completed and returned, without exception.
In short, students are granted open charging privileges, and the Payment and Disclosure Agreement outlines the student's rights as a borrower, as well as the College's rights as a lender. The Payment and Disclosure Agreement states that the student will assume responsibility for charges accrued during his/her time at St. Norbert College.
How will I receive my billing statement?
An e-bill notification is sent to the student's SNC email and any authorized proxy's email on a monthly basis. This notification will include a link to KnightLine where you will open the billing statement to view. In addition to tuition, fees, room and meals, some examples of other charges appearing on the billing statement include bookstore, copy charges, parking permits and parking fines.
Please view https://www.snc.edu/bursar/e-billing.html for more information.
What is Proxy?
Proxy allows St. Norbert College students to authorize access to a parent, guardian or anyone else who the student would like, to view their St, Norbert College confidential records (e.g. bursar billing statement, financial aid awards, grades, etc,). A proxy is only allowed access to the specific pages the student grants access to.
Please view https://www.snc.edu/bursar/knightlineproxy.html for more information and set up.
What if I received my first tuition statement and my loan is not listed as part of my financial aid?
Often times students who receive a Department of Education Loan on their FAFSA award do not see this financial aid listed on their first tuition statement. For Direct Loans, a student must complete the Master Promissory Note and entrance counseling before the loan is credited to the tuition account. Every student that receives a Department of Education Loan receives entrance counseling in order to ensure that the student knows his/her responsibility for the repayment of the loan. Instructions on how to complete both your Direct Loan Master Promissory Note and entrance counseling can be found at the Financial Aid website.
Once your entrance counseling is complete and the promissory note is signed and processed, funds will be credited against your account. However, the entire process may extend beyond the first statement date. All out-of-pocket expenses are payable and due by the due date regardless of pending financial aid.
What if my tuition statement shows a late payment charge? Is it possible to have it removed?
Applications for financial aid are due on July 1. In the event that all paperwork was completed by this due date and the late fee was only assessed on the pending financial aid balance, your account will be reviewed for removal of the late payment penalty. The late payment charge is 1% per month.
How is Federal work study part of my financial aid package?
Federal work study that is on your award is used as an estimate of funds you could earn. The actual value you earn from working may be more or less. Work study is just like any other job. It is paid to the student as he/she earns it via a campus job.
At the beginning of each semester, scholarships and grants are credited to the student's account. Work study is different in that students receive paychecks on a bi-weekly basis for their campus job. The student makes the decision of whether or not to utilize their work study earnings as part of their financial aid package.
What is the payroll deduction available to students?
Since many students choose to apply their paychecks directly to their tuition accounts, a payroll deduction is offered, which allows a student to voluntarily enroll in one of four plans. A student may choose to apply 100, 75, 50 or 25 percent of every paycheck to his/her tuition account.
Enrollment forms are available in through Payroll Workday, and the percentage desired will be automatically deducted from each paycheck and applied to the student's account. A student may change or cancel the deduction at any time, but be aware the change may take seven working days to appear on the next payroll.
What is the admission deposit used for?
Every new undergraduate student is required to deposit $350 upon acceptance to St. Norbert College. $100 is used as a security deposit and will remain on the student's account until either graduation or separation from St. Norbert College occurs. $250 is applied to the first semester's tuition and any applicable new student orientation costs.
How do I obtain a parking permit?
Parking permits can be purchased in the parking office - PAC 120. Information on the cost, permit types, and other parking information can be found on their website.
What are Common Area Damages?
If damage occurs in a hall or wing, such as in a recreation room or an elevator, and the person(s) responsible cannot be identified, the cost of repair is divided among the residents of that residential life area. The costs assessed to a student's account for floor and/or hall damages will be charged as a total "Room Damages" entry on the statement, along with individual room damages. Contact the Residential Education & Housing Office if you have questions about the damages that were charged to your account.
What is the Student Activity Fee used for?
The Student Activity Fee is available to all student organizations dedicated to sponsoring activities that will benefit the entire student body. It is distributed by the Student Allocations Committee throughout the academic year.
Do I have to pay for the Activity Fee if I live off-campus?
All students, degree seeking and non-degree seeking students alike, registered in undergraduate programs are required to pay the Activity Fee. The nature of the fee requires that its distribution include only activities that will benefit the entire student body, including those living off-campus.
What is the Green Initiative Fee used for?
The Green Initiative Fee is a student-driven initiative. Through committee recommendations the fund will be used to support St. Norbert College and its student's commitment to environmental sustainability.
What is the Student Technology Fee used for?
The student technology fee supports the deployment and operation of technology for student use. This includes, but is not limited to, computer laboratory equipment and software, student technology, dedicated support staff, network connectivity and wireless technology in residence halls and student centers, enhanced Internet service, online instruction, and enhanced printing service.
What is the Student Health Fee used for?
All students registered in undergraduate programs at St. Norbert College are charged a Student Health Fee. All St. Norbert College students have access to care at Health Services. Health care services include physical assessment and evaluation by a registered nurse, testing procedures for illnesses such as: influenza, mono, strep throat and urinalysis, as well as sample over-the-counter medications and health education. For more information, please visit the Health Services website.
When can Custom Cash be refunded to a student?
Custom Cash is refundable for any balance over $25. However, it will only be refunded directly to the student if all Bursar Office accounts have been satisfied in-full. In the event that there are any outstanding balances in the Bursar Office, any refund will be applied to that balance prior to the issuance of a refund to the student.