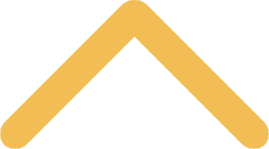 Campus Lockdown Protocol
Safety is our top priority, and we ask every member of our community to be aware and actively engaged in keeping our campus safe.

If you see something, say something. If you feel threatened or observe a threat, call Campus Safety at 920-403-3299, or call 911 

In the event of a lockdown, you will be notified via the Campus Emergency Notification System (CENS) on your mobile phone and an outside speaker system. 

When a lockdown is implemented, exterior and interior building doors with electronic locks will be immediately locked to restrict the movement of the intruder/shooter. Swipe cards will automatically be deactivated. These procedures are in place to stop an intruder/shooter from moving from one building to the next.

If you are outside when a lockdown is implemented, you should evacuate to an off-campus area away from the threat.

St. Norbert College follows ALICE active shooter protocol. The ALICE acronym stands for: alert, lockdown, inform, counter and evacuate:

Alert: First notification of danger
Overcome denial
Recognize the danger
Lockdown: Barricade the room
Prepare to evacuate
Plan to counter the intruder
Inform: Communicate to others the intruder's location and direction of travel in real time
Be alert for real-time updates from the CENS system
Silence phones
Counter: Create distraction with the intent of reducing the shooter's ability
Develop a plan to defend yourself if the intruder enters the room
Find items that you can use to distract or disable the intruder
Evacuate: When safe to do so, remove yourself from the area of the threat.
Keep hands in plain view
When you are in a safe location, use the Alertus smartphone app to text your name and the word "safe" to campus safety.
To learn more about ALICE or inquire about an upcoming training session, contact Campus Safety at campussafety@snc.edu.