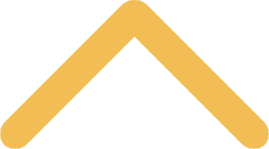 Campus Emergency Notification System (CENS)
Registration 
All students, faculty and staff will have the opportunity to register up to two phone numbers and one text message for emergency notifications. By default, your campus land line phone and St. Norbert College email address are enrolled automatically. For your own personal safety, we strongly encourage you to register your mobile devices. The technology used allows for mobile phones to be notified first in the event of an emergency. The phone numbers you provide will be used for emergency communication only.

Although registration is completely voluntary, we hope that all students, faculty and staff will take advantage of the increased security and rapid communication the campus emergency notification system offers.
To add your numbers and make changes, visit: www.snc.edu/knightline
1. Click "KnightLine Login"
2. Click "Personal Information - My Profile"
3. Click on "Personal Information"
4. Under Phone Number, check your "Campus Emergency…" numbers
5. If needed, make necessary changes.
6. Click "Update" to update your information.

About CENS
In an effort to consistently improve emergency response procedures, St. Norbert College has an emergency notification system which allows college administrators to send time-sensitive notifications from one input source out to the St. Norbert College community.

The campus emergency notification system helps us provide a safer environment, enhanced emergency communication and keeps our students, staff and faculty better informed.

How It Works
In case of an emergency on or near campus, St. Norbert College administrators will send out an emergency message. The message will be broadcast through all or a variety of mediums available. (voice, text, email, computer and digital signage pop-ups, and our public address system)

Emergency notifications will be limited to such things as severe weather alerts, emergency building concerns, intruders or potential pandemics. The system will be tested periodically throughout the year.

Cost
The cost of the notification system is about $3 per community member and will be paid for by the college. Text notifications may incur a charge, depending on your cellular plan. Please check with your cellular service provider.

If you have questions about our campus emergency notification system, please or contact Eric Dunning, Director of Campus Safety at
920-403-1346.