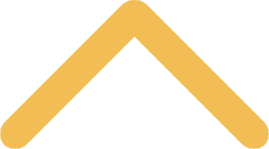 Educational Programs
The programs listed below are offered to members of the St. Norbert College community. Call 920-403-1346 to request a program for your group.



Apartment Living and Home Security
Since a sizable amount of St. Norbert College students live in the near off-campus area, we provide information that is valuable to those who are considering the move to an apartment or house. Security features to inspect and consider when looking at potential apartments are discussed in detail as are issues pertaining to general safety in the off-campus area. Leases, landlord obligations, and roommate selection are also topics of discussion.

Home Security Surveys
For those students who are living in off-campus buildings or will be moving into an apartment during the next school year, we are available to inspect homes and apartments in order to make specific recommendations to improve security. Some of the topics we focus on include the level of safety provided by the existing locks, windows, lighting, and alarm systems. Potential safety and health hazards are identified and a written summary of the recommendations is provided to the student and, upon request, to the landlord as well.


Streetwise: Personal Safety Awareness
Certain safety measures must be taken when traveling around on and off-campus locations. Recognizing potentially dangerous situations and acting upon them in a timely and appropriate fashion is the main topic of this program. Various prevention methods for many different crimes, such as street confrontations and robberies, are also discussed. A variety of personal safety tips, in conjunction with easy to understand physical techniques, allow for participants to identify maneuvers they would feel confident using to avoid and escape potentially dangerous situations.
Working Together: St. Norbert College and the De Pere Police Department
This is an excellent opportunity for students and staff to meet and discuss their concerns with officers from the De Pere Police Department who are assigned to the St. Norbert College area. With this program, we hope to build better relationships through an open discussion of safety-related issues that affect our surrounding neighborhood, with an emphasis placed on identifying problems and solutions. Area crime trends, discussions about De Pere police patrols, responses, etc. are also highlighted.