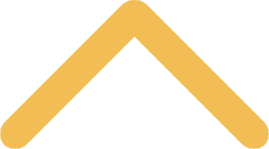 Posting Jobs and Internships
The Career & Professional Development office offers the opportunity for employers to post full-time jobs and internships for SNC students and alumni, at no charge.

Our job-posting service is called Hire A Knight. Listing your openings through Hire A Knight helps to increase exposure to your job listings. Students with an active account can browse job openings by job type, geographic location and/or organization at their convenience. Employers posting for the first time should review the employer policies to ensure you meet our requirements. Hire A Knight is also your one-stop-shop for career event registration and on-campus recruiting.

Register on Hire A Knight 
New Users: 
Log on to Hire A Knight.
Choose "New Employer", then "Get Started!" under the gray colored FREE column on the very left.
Complete the required information. (Be sure to select the "I am not a robot" button before clicking "Submit".)
Click "Submit"
Connect to St. Norbert College by searching for schools in Wisconsin

Your connection request will be in pending status until it is approved by our office; please allow two business days. Once approved, you will receive an email notification and you will then be able to access your account.   

Post Internships and Jobs
Log on to Hire A Knight.
Click the "Add a Job" in the left menu.
Complete all required information.
Before you click "Save", note your job posting's status. All new job posts are defaulted to pending. When you are ready to make your job visible to students, select "Published" before saving.
Positions can be posted for a maximum of 60 days, but you may log in and repost positions as needed.  
Search Student and Alumni Candidates and Résumés
Select "Students" in the left menu.
To narrow your search you may enter criteria.
Once your search is complete, you may view, mark your favorites or create a résumé packet, which you can receive via email by click "Resume Book". 
Marketing Internships and Jobs
The Career & Professional Development office promotes Hire A Knight and internship/job postings in a variety of ways:
Individual appointments
Classroom visits, events and workshops
Publications (handouts, cards, website)
Visibility tables
Bi-weekly student internship emails
Once your position is posted in Hire A Knight, there are resources you can utilize to recruit and hire SNC students and alumni:
If after 30 days of your position being posted in Hire A Knight you are not experiencing the number of candidates you would like, please 
contact us
 and we will be happy to assist you in increasing visibility.