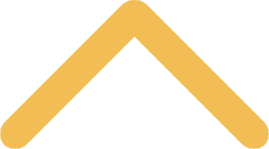 Why Hire SNC Students and Alumni?
Collaborative, compassionate and equipped with outstanding communication skills, St. Norbert College students and graduates are well-prepared to meet the challenges of today's workplace. Employers who have chosen our students and graduates for
internships
and full-time employment have discovered how valuable a St. Norbert education can be.
St. Norbert College Students

and

Grads Have the Skills and Values to Help Your Organization ...
St. Norbert students are taught in a Catholic 
liberal arts tradition
 emphasizing intellectual, interpersonal and ethical development. From their first day on the job, you'll see why that matters. Your new hire will possess:
Critical-thinking, problem-solving and analytical skills
Ability to work and think independently, as well as in a group
Interpersonal skills
Computer and technical skills
Leadership and organizational skills
Research skills
Knowledge of diverse cultures
Stress and time management skills
Responsibility and confidence
Great work ethic
Integrity
It's not surprising that a high percentage of our graduates are snapped up by employers and graduate schools in nine months or less, and why The Princeton Review has named St. Norbert College one of "The Best in the Midwest." 
We Prepare Our Students For Success ... Theirs and Yours
We challenge our students to think critically through rigorous seminar courses. We encourage them to engage actively in diverse co-curricular programs. We teach them to write and speak with clarity and impact across a demanding liberal-arts curriculum. We emphasize personal responsibility for problem-solving and time management, and the imperative to act with integrity and compassion. 
Our students are prepared to succeed and to support the success of your organization
.
St. Norbert College Students Truly Are an Exceptional Group:
Roughly one-third make the dean's list each semester
More than 90 percent have earned scholarships and other financial aid awards
Hundreds participate in our honors program
Four out of five are doing volunteer work
One in three is studying abroad
Interested?
Get in touch!
We'll listen to your needs, and tell you how we can help. We'll do all we can to make things easy and rewarding for you and your organization.