$("#navigation").navobile({
  cta: "#show-navobile",
  changeDOM: true
})
      
Mobile Menu Icon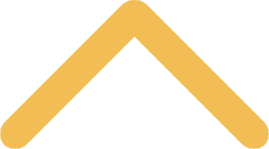 International Student Internships
Generally,international students in F-1 visa status are eligible to work off-campus in internships under Curricular Practical Training (CPT), if the student and the internship meet certain eligibility requirements.

Students are eligible for CPT once they have completed one full academic year in a United States university and they have met any St. Norbert College policies for CPT authorization.

CPT can be authorized for one semester at a time and typically for a maximum of three total semesters.

As with hiring any intern, employers are not required to hire international students at the end of the internship and are not required to offer sponsorship for the H-1B non-immigration visa. International students, like all other students, are looking for practical work experience in their field of study and can be a great candidate pool for many employers.

Offer Letter
Employers making an internship offer to an international student must prepare an offer letter on the company's original letterhead. The letter must include the following:
A statement that the position is an internship or CPT
The beginning and ending dates of the position (to coincide with the academic semester)*
The physical location (full address) where the student will be working
Supervisor's name and title
Exact number of hours to be worked each week
Wages/hour
Organization's EIN (necessary for students who must apply for an SSN)
Internship/job description
Sample offer letter

* Students are given a hard copy of the offer letter with the available dates for the current semester.
It is recommended that employers who need assistance or have questions regarding the offer letter should contact The Center for Global Engagement at cge@snc.edu or 920-403-3494, to speak to the Designated School Official (DSO).

Once the student receives the offer letter, it can take several days to complete the CPT processing. The student brings the completed offer letter to The Center for International Experience (Bemis International Center, Room 305) where they are approved to register in the appropriate internship course.

The Center for International Education then issues a new I–20. The student is not permitted to begin work at the internship until he or she has picked up the new CPT I–20, which serves as the work authorization.