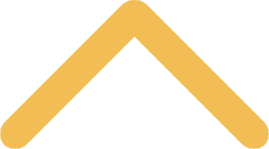 Increasing Awareness and Response to Bias Incidents
In order to flourish in an educational and work environment, all members of a college campus must feel safe and respected as equally valued members of the community. For these reasons, those concerned about the impact of bias on student, faculty, staff, and administrator well-being and success have called for systematic approaches to reporting and responding to bias incidents and hate crimes on college campuses (American Association of University Women, 2011). Bias incidents affect the well-being and success of campus community members and contradict the professed values of St. Norbert College, thus the college has the responsibility to be proactive in preventing and being prepared to address the full range of bias incidents. 
A
bias incident
is defined in the policy as "behavior that is hostile, harassing, intimidating, or discriminatory and is based on actual or perceived race, color, religion, ethnicity, national origin, sexual orientation, gender, gender identity, disability or other difference."  
A
hate crime
is defined as "any crime of violence, property damage or threat that in whole, or in part, is motivated by the offender's bias toward the victim's (real or perceived) race, color, religion, ethnicity, national origin, sexual orientation, gender, gender identity or disability."  
Hate crimes are bias incidents, but not all bias incidents are hate crimes. While the majority of reported instances of bias-related actions on college campuses (including St. Norbert College) may best fit the definition of a noncriminal bias incident, hate crimes do happen on college and university campuses, and must be reported to meet Clery Act requirements.  
The St. Norbert College Bias Incident Policy is meant to address bias incidents involving students, staff, faculty and/or administrators. The following PDF contains the full text of the St. Norbert College Bias Incident Policy; you will be required to log in with your SNC log-on ID and password to access the document.  
Click here to view.
In support of the Bias Incident Policy, the Bias Incident Response Group (BIRG) created to support those targeted by bias incidents; address the conduct of the perpetrators of the incidents; and educate members of the St. Norbert College community about bias-related incidents.