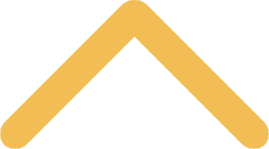 Medical Services
To schedule an appointment, call (920) 403-3266.
Basic Health Care - Included in Student Health Fee
Nurse assessment of:
Illness and injury
Upper respiratory conditions
STD testing and treatment
Influenza Vaccination
Pregnancy testing
Gastrointestinal conditions
Dermatological conditions
Emotional and stress-related conditions
Injury and surgical follow-up care
Collaborative care with primary provider
Limited lab test screening including strep
Basic health care is covered by the
student health fee
.
Advanced Health Care
Medical care
STD testing and treatment
Routine and travel immunizations
TB testing
Advanced medical provider evaluation and treatment
Prescription medication on campus and at local pharmacies
Advanced diagnostic lab
Physical exams for employment, student teaching, athletics, etc.
Referral to local specialist 
All advanced healthcare is provided at a cost and courtesy billed to your insurance carrier provided we have your current insurance information in our system.
Please note SNC is ONLY considered an in-network provider for SNC's UMR insurance plan.  For all other insurance companies, Health Services is considered out-of-network. Health Services does not bill Medicare.
Advanced Behavioral Health Care
Advanced Medical providers are available to evaluate and prescribe medication for mental health conditions.

Advanced Providers (Nurse Practitioner or Physician Assistant)

$100 for initial visit; $75 for repeat visit

Psychiatrist

$175 for initial visit; $125 for repeat visit

Insurance can be billed, but these charges are typically not covered by insurance.

Nurses are available to meet with students to connect to off-campus medical providers for ADHD testing and treatment.  SNC providers do not test for or prescribe medication for ADHD.
Health Promotion and Wellness
Assessment of healthy eating, diet and sleeping patterns
Lifestyle assessment
Referrals to additional healthcare professionals and access to health and wellness programs