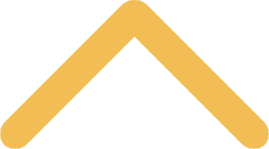 The Honors Experience
Asking questions and never settling for less than the best are standard practice for honors students. Here's how the honors experience at St. Norbert takes shape.

The First-Year Difference
First-year Honors students enroll in the Honors common course (Honors 101) for the fall semester. This one-semester course satisfies the Intensive Writing component of the Core Curriculum as well as serving as the foundational course for the Honors Program. Emphasis is placed on critical thinking and communication skills, civil discourse, and community engagement. A summer reading assignment helps prepare students for the course.
First-year Honors students also live together in Bergstrom Hall, where they join with each other in forming a community of student scholars. The community assistant and the resident assistants in Bergstrom are typically members of the Honors Program.

The Honors Curriculum
Honors students enroll in honors-only sections of St. Norbert College's foundation courses, Theological Foundations and Philosophical Foundations in the Study of Human Nature, during the second semester of their first year and the first semester of their sophomore year.
During the following semesters, honors students choose from a selection of honors-based courses, usually enrolling in one per semester. These small discussion-based classes, nearly all of which satisfy a Core Curriculum requirement, provide students with a challenging classroom environment that offers extensive interaction with the professor as well as with the other students. 
Basic academic requirements of the program include:
Honors 101 (HONR 101) and Honors sections of PHIL 120 and THRS 117
Six honors classes (including HONR 101 and Honors sections of PHIL 120 and THRS 117) or five honors classes + study abroad/Washington semester/student-teaching abroad
Honors students may substitute an Honors tutorial, study abroad, student teaching abroad, or the Washington semester for up to two semesters of Honors coursework
For more detailed information about admission requirements, please visit Admission to the Honors Program.
Honors First-Year Experience
Wondering what life is like for an honors student in Bergstrom Hall? Check out the video created by members of the Class of 2020!