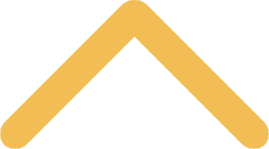 Gertrude S. Bergstrom Hall
Bergstrom Hall is a coeducational residence hall located on the north side of campus overlooking the Fox River. It houses approximately 76 first-year students. First-year Honors Program participants call Bergstrom home.


This residence hall requires a residential meal plan based on your housing year classification.

Building Features
The central lounges on each of the three floors of Berstrom Hall create ideal spaces for studying and socializing.  Previous "Bergies" are quick to share fond memories of time spent and friendships created in the lounges of this small hall. 
The lounge on the first floor contains the hall's full kitchen with adjacent table seating. The second and third floor lounges contain a mixture of tables and couches perfect for movie nights, floor meetings, late-night study sessions and socializing. 

Furnishings
Each room is furnished with:
Two loftable beds
Two closets
Two dressers
Two desks and chairs
Full-length mirror
Curtains
Bulletin board
Loftable Beds 
Each student is provided with the necessary bed pieces to completely assemble a loftable bed in their room. Each loftable bed set has a sleeping surface (bedframe), a mattress and four bed side pieces.
No rental pieces for lofting beds are needed. A mallet may be needed to adjust the height of the beds; mallets will be provided during move in. 
Refrigerator and Microwave
These appliances are not provided in the room, and the college does not have a rental program. Students need to provide their own regrigerators and microwaves. Please reference our What to bring page.

Each room includes wireless internet.  Please see the ITS Service Desk page for more details.

Staff
The Bergstrom Hall staff consists of three resident assistants, one community assistant and one area coordinator. The student staff members are often members of the Honors Program and often collaborate with the Program's director and program coordinator to provide engaging and relevant in-hall programs.


Assignment Process
First-year residential students admitted into the Honors Program at St. Norbert College will be automatically assigned to live in Bergstrom Hall. 

Have more questions about Honors housing? Check out our frequently asked questions.