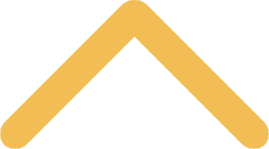 Gertrude S. Bergstrom Hall
Bergstrom Hall is a coeducational residence hall, located on the north side of campus overlooking the Fox River. It houses approximately 80 first-year students. First-year Honors Program participants call Bergstrom home.

Previous Bergstrom residents tell us they love the strong sense of community that this small hall offers.
This residence hall requires a residential meal plan based on your housing year classification.

Building Features
Each of the three floors of Bergstrom has a central lounge where you can relax, study or visit with friends. The first floor contains the hall's full kitchen. The newly renovated second-floor lounge is set up with tables for quiet study. 

Furnishings
Each room is furnished with:
Two bunkable beds
Two closets
Two dressers
Two desks and chairs
Full-length mirror
Curtains
Bulletin board
Each room has wireless internet and d
igital/HD cable TV service.
Phones are located in each hall's common areas for emergencies.
Staff
The 
staff
 consists of three resident assistants, one community assistant and one area coordinator. These staff members focus their programming efforts specifically for the Honors Program community and often collaborate with faculty (Honors and otherwise) to provide engaging and relevant in-hall programs.   
Honors Program Activities
Honors residential activities are coordinated by the resident assistants, director of the honors program and Honors residents and have included:
Opening picnic with Honors faculty and students
Honors Council Meetings
Tour of the Norbertine Abbey with dinner
Leadership workshops, movie nights and study breaks
End of the year closing dinner with Senior Honors students
Assignment Process
All first year residential students admitted into the Honors Program at St. Norbert College will be assigned to the Honors Residential Community in Bergstrom Hall. Priority for placement for Bergstrom will be given to students admitted to the Honors Program.

Have more questions about Honors housing? Check out our frequently asked questions.