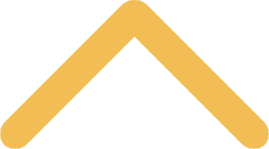 Bergstrom Hall Frequently Asked Questions
Can I room with a student who is not in the Honors Program?
All Honors students must live with another Honors roommate. Roommate requests can be made on each individual housing applications if you'd like to request a specific Honors student as a roommate. Both students must request each other on their housing application and confirm each other.  

Do I get a price discount if I choose to live on one of the Honors floors?
No, we do not offer students discounts on housing. The primary benefits of the Honors floors are their unique community and atmosphere.

What types of activities can I expect on an Honors floor?
Activities will vary greatly depending on the interests of the residents on the floors. The floors' resident assistants are their primary source of event planning and community building. The honors program director will also work with them in order to provide unique opportunities such as faculty dinners, academic/professional workshops, speakers, trips, and other events. Residents should feel free to talk to and/or work with their RAs in order to suggest or plan activities that fit their interests and hobbies.

I'm interested in becoming a Resident Assistant for Honors Housing, what should I do?
We are always looking for enthusiastic students to become leaders in Honors housing. In order to be a resident assistant for one of the Honors floors, you must first successfully complete the RA application process administered by Residential Education & Housing. Applications are generally available in December and due sometime in early February.  You must indicate your interest and participation in Honors to Residential Education & Housing on your application and during the RA placement process.

Where can I find information about the Honors Program?
You are always welcome to contact the director of the honors program, Marcie Paul, with any questions or concerns related to the program. If you have questions related to details about the residence halls, questions about your housing application, roommates, or move-in day, please see our new students web page. If you still have questions, please call 920-403-3360 and speak to our housing assignment coordinator or email housing@snc.edu.