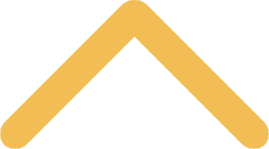 What to Bring
Essential Items
Consider Bringing
Do Not Bring

Toiletries/personal care items 
Shower shoes/flip flops
Towels and washcloths 
Hangers 
Bed linen, size twin extra long 
Pillow(s), blanket(s) 
Mattress pad 
Laundry basket/bag 
Laundry detergent/fabric softener 
Important medical information 
Backpack or book bag 
Calendar or planner 
First aid kit 
Heavy gauge surge protected power strip
Cleaning Supplies 

Refrigerator (under four cubic feet, one per room) 
Iron and ironing board 
Sewing kit 
Fan 
Additional Furniture (futon, TV stand)
Desk organizer 
Lamp/desk lamp (No halogen lamps or bulbs)
Television (smaller sized)       
Pool Noodle (for loft to protect head)
Microwave (no higher than 700 watts, 1 per room) 
Egg crate mattress pad 
3M removable tape products 
Dry erase board 
Storage totes
Shower caddy
Gaming systems
Printer (campus buildings also have printers)
Safe/safe cabinet

Candles/Wax Warmer
Incense 
Hot plates 
Toasters 
Sun/halogen lamps 
Skillets 
Gas appliances 
Grills (including George Foreman grills)
Air conditioners 
Pizza ovens 
Aquariums larger than 20 gal. 
Weapons of any sort 
Any open flame devices 
Flammable liquids 
Fireworks
Anything that might scratch floors (metal surfaces/bottoms) 
Extension cords (use power strips)
Non-aquatic animals

Your Residence Hall Room
In your room, Residential Education and Housing provides; a bed, mattress, desk, dresser, desk chair, phone, internet access and cable TV access.
The following are some suggestions on how to make your residence hall room feel more like home:
Sheets
All beds are extra-long twin.  If you plan on purchasing jersey (type of fabric) sheets, you do not need to get extra-long. You can also order a linen package through OCM which will be shipped direclty to your house.
Cable
Each residence hall is equipped with d
igital/HD cable TV service
. The cost of the this service is included in the semester housing charges. Information technology services provides the service. Students need to provide their own TV. For more information please visit the
Information Technology Services (ITS) website
 or contact them directly at 920-403-4040.
Computer Access
Wireless access is available in all campus residence halls for laptops. Wired networking is also available in all residence halls and rooms and requires a CAT5 or CAT6 Ethernet/network cable to connect to the network jack. In general, a cable of 15 to 30 feet is recommended for a student room. To get internet access, students must register their computers on the network, which is done once the computer is brought to campus (opening any web browser prompts registration so have login ID and password on hand). Specific requirements vary by operating system. For details, see Information Technology Services' 
bringing a computer to campus instructions
.