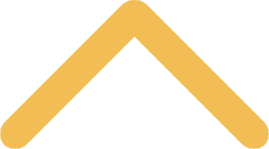 What to Bring
Essential Items
Consider Bringing
Do Not Bring

Laptop and cell phone
Laptop and cell phone chargers
Desk lamp (No halogen lamps or bulbs)
Fan
Toiletries/Personal care items
Cloth face masks
Hand sanitizer
Shower shoes/flip flops
Towels and washcloths 
Hangers 
Bed linen, size twin extra long 
Pillow(s), blanket(s) 
Laundry basket/bag 
Laundry detergent, fabric softener, dryer sheets 
Important medical information 
Backpack or book bag 
First aid kit 
Cleaning supplies 
Health insurance card
Tylenol/Ibuprofen

Refrigerator (under four cubic feet, one per room) 
Microwave (no higher than 700 watts, 1 per room)
Single-serve coffee maker (no hot plate) 
Heavy gauge surge-protected power strip
Longer charging cords for phone, computers, tablets, etc.
Additional furniture (smaller size stadium/gaming chair, bean bag chair, TV stand)
Desk organizer 
Television (smaller size)       
Pool noodle (for loft to protect head) 
3M removable tape products 
Dry erase board 
Storage bins
Shower caddy
Gaming systems
Safe/Safe cabinet
Thermometer
Mattress pad
If you plan to work on campus: Employment identification documents

Candles/Wax warmer
Incense 
Futons (in Bergstrom, Mad/Lor and Sensenbrenner due to room constraints)
Hot plates 
Toasters 
Air fryers
Sun/Halogen lamps 
Skillets 
Gas appliances 
Grills (including George Foreman grills)
Air conditioners 
Pizza ovens 
Aquariums larger than 20 gal. 
Weapons of any sort 
Any open flame devices 
Flammable liquids 
Fireworks
Anything that might scratch floors (metal surfaces/bottoms) 
Extension cords 
Non-aquatic animals (ADA accommodation required for any emotional support animal)

Your Residence Hall Room
In your room, Residential Education and Housing provides a bed, mattress, desk, dresser, desk chair, Internet access and TV streaming access.
The following are some suggestions on how to make your residence hall room feel more like home:
Sheets
All beds are extra-long twin.  If you plan on purchasing jersey (type of fabric) sheets, you do not need to get extra-long. You can also order a linen package through OCM, which will be shipped directly to your house.
Television Service
Students watch television via a streaming service. The cost of this service is included in the semester housing charges. Information technology services provides the service. Students need to provide their own TV. For more information please visit the
Information Technology Services (ITS) website.
Computer/Device Access
Wireless access is available in all campus residence halls. For instructions on how to register your devices for the college network, go to the Information Technology Services (ITS) website.