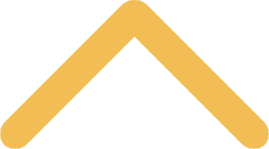 First-Year Student Housing
The true college experience doesn't happen just in the classroom. It happens on your way to Ruth's Marketplace with your friends. It happens during a study session with your floormates. 

It happens while you're up late having a heart-to-heart with your roommate. It's what happens when you live on campus. That's why St. Norbert offers a four-year residential college experience.

Our Residential Community
Residential Education and Housing provides many types of housing to meet student needs, including co-ed halls, suite-style living arrangements, apartments, townhouses, and houses. We even have halls dedicated to community service initiatives, the Honors Program and wellness.

When you first enroll at St. Norbert, you will be assigned to one of our first-year student housing options. As you progress through your four years here, you will have increasingly independent options such as townhouses apartments and college-owned houses.
First-Year Living Options
No matter which hall you live in during your first year, we think you'll quickly feel at home on our small, friendly campus. You'll find there are plenty of opportunities to nurture friendships, learn, develop and explore. First-year housing options include Bergstrom Hall, Madelaine/Lorraine Hall, Mary Minahan McCormick Hall (some floors) and  Sensenbrenner Hall. Specific floors in Mary Minahan McCormick Hall can be assigned to first-second-third-and-fourth year students. All first-year residential students are required to have the Platinum (unlimited) Meal Plan.  

Housing Assignments
We begin processing housing assignments for first-year students after summer orientation in June. Final housing assignments and roommate information notices will be sent in mid-July via SNC email.

What to Bring
It's the moment you've been waiting for! We've prepared a list of what items you should bring with you when you make the move to campus in August. We've also included a list of a few things you'll want to leave at home.
 
Housing Policies
First-year students are expected to be familiar with the housing policies before the start of the academic year. Policies include the housing agreement, residency requirement and residential living guidelines.

ADA Accommodations
Do you require special accommodations related to housing? Please read the guidelines and be aware of the process to apply for accommodations that will meet your needs.