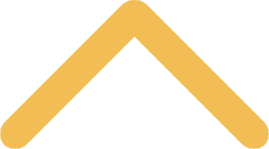 First-Year Student Living Options
No matter which hall you live in during your first year, we think you'll quickly feel at home on our small, friendly campus. You'll find there are plenty of opportunities to nurture friendships, learn, develop and explore. All of our first-year residence halls are coeducational and first-year students living on campus are required to have one of the Knight All-Access Meal Plans.

Gertrude S. Bergstrom Hall
Bergstrom Hall is located on the north side of campus overlooking the Fox River. The three-story coeducational hall houses a total of 80 students, providing residence to first-year students in the Honors Program.



Mary Minahan McCormick Hall (MMM)
Mary Minahan McCormick Hall (MMM) offers six floors of suite-style housing with four students sharing a suite made of two rooms connected by a private bathroom. MMM contains one large, newly renovated study lounge located on the first floor of the hall. Specific floors of this housing option are available to first, second, third and fourth year students.



Madelaine/Lorraine Hall
Madelaine/Lorraine Hall (Mad/Lor) is a coeducational hall divided down the center. Men occupy the west side of the hall (Madelaine) and women reside in Lorraine, the east side. Madelaine and Lorraine are joined by a common first-floor lobby and a shared basement housing a recreation room, study lounges and laundry facilities.



Frank J. Sensenbrenner Hall
Sensenbrenner Hall is a coeducational living option split by floor. Sensenbrenner also houses the Children's Center, the Blessed Sacrament Chapel, the Wellness Living Learning Community and an updated kitchen/study space.


Victor McCormick Hall

Victor McCormick (VMC) is a three story, coeducational hall with a central, open courtyard. Four residents live in each suite. VMC also includes a shared kitchen, lounge space, and laundry in the basement.