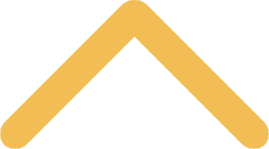 Frank J. Sensenbrenner Hall
Sensenbrenner Hall is a coeducational living option. The hall houses approximately 180 students and is located in the heart of the campus, between the Ray Van Den Heuvel Family Campus Center and Michels Commons.

Building Features
Sensenbrenner's lower level is home to the Blessed Sacrament Chapel (where Vince Lombardi used to pray before Green Bay Packer football games) and is available for student use. The lower level also offers a lounge with comfy couches a TV, a laundry room and a full kitchen. 

First-year students can apply to become a member of a living-learning community with housing on the wellness floor where students are active participants in SNC's Wellness by Design program.

Education majors favor this hall because of its close proximity to the St. Norbert College Children's Center, located in the building's lower level.
This residence hall requires a residential meal plan based on your housing year classification.

Furnishings
Each room is furnished with:
Two loftable beds
Two closets
Two dressers
Two desks and chairs
Full-length mirror
Draperies
Loftable Beds 
Each student is provided with the necessary bed pieces to completely assemble a loftable bed in their room. Each loftable bed set has a sleeping surface (bedframe), mattress and four bedside pieces.
All the pieces needed to loft a bed are provided; rental pieces are needed. A mallet may be needed to adjust the height of the beds which will be provided during move-in. Tours are provided during the first-year orientation program to look at the loftable beds.
Refrigerator and Microwave
These appliances are not provided in the the room, and the college does not have a rental program. Students need to provide their own refrigerator or microwave. Please reference our what to bring.
Each room 
includes wireless internet. Please see the
ITS Service Desk page
 for more details.
Staff
The
Sensenbrenner Hall staff
consists of six resident assistants and one area coordinator. The RA staff lives within the hall.