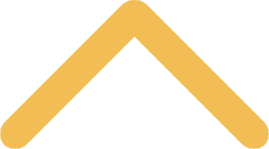 New Student Frequently Asked Questions
Roommates
 |  
Housing Process
 |  
Residence Halls
  |  
Student Fees
 |  
General Questions
Roommates

When will I find out where I live and with whom?
You will be sent an email to your SNC email account in the middle of July which will include the building, room and roommate information. Make sure to activate your SNC email account and check it regularly. To activate your SNC email account, please visit the activating your account webpage and follow the on-screen instructions to activate your email.

Can I request a roommate?
You can request a roommate. In a student's housing portal, one student sends a request and the other student accepts the request by joining the group started by the first student. After the roommate matching deadline in June, REH is unable to honor roommate requests. If you are a transfer student, you can request a roommate who is either a fellow transfer student or a St. Norbert student, but the request must be age-appropriate.
How do I obtain my future roommates/suitemates' contact information?
When housing assignment information is sent to your email, it will include your roommate's name, city, state, phone number and SNC email address. If you need other information beyond what is provided in the SNC email, you will need to email your roommate and ask for it. 

Can I switch roommates?
If a room change request is made because of a roommate conflict, all other means of resolution (e.g., roommate agreements, mediation, arbitration) must be exhausted before a change will be granted. Consultation with your resident assistant and/or your area coordinator is expected before any room change can take place. To encourage you to get to know your roommate, Residential Education and Housing will not make any room changes for the first two weeks of each semester.

Housing Process

How do I apply for housing?
Once you've been accepted and sent in your deposit, the Admission Office will set you up with an ID number, email address and information on how to apply for housing. After you've been given this information, you can fill out and submit a new student on-campus housing application in the student housing portal. 

What are my housing options? Are there specific halls just for first-year students?
Sensenbrenner, Bergstrom, Mary Minahan McCormick (MMM), and Madelaine/Lorraine Halls are the only available options for first-year students. More information regarding these halls is available on our first-year living options webpage – just click on the hall you're interested in learning about. If you are a transfer student, you can see the housing options available to you on our website as well.

What is the cost to live on campus?
Rates are updated and listed on our cost webpage prior to each academic year.

Are students required to live in the residence halls?
St. Norbert is a four-year residential college. All students must live on campus unless released from the residency requirement. Release may be granted for commuter status or off-campus status. Students should follow proper procedures for release. Violations of the residency requirement will be adjudicated through the college conduct process. Sanctions could include assignment to a housing unit and incurring the fee for the unit and disciplinary probation. All students need to receive permission from the Director of Residential Education and Housing to commute or live off-campus on a yearly basis. Permission is not official until the student has been notified in writing from REH.

What if I'd like to commute?
Students need to apply for commuter status on a yearly basis, even if they have been previously approved to commute. Commuter status is defined as students who commute from their parent/legal guardian's home in the local area within 35 miles of the college. A married student is defined as an off-campus student. A student's permanent address is the same as their local address. Release from the residency requirement to commute is considered on an academic year basis (not by semester).

Students who are currently living on campus and whose permanent address is outside of 35 miles from the college will not be granted permission to commute.

Students with commuter status may not rent from a private landlord. A student who has been approved for commuter status can still apply at a later date to live on campus.

Why didn't I get my first choice hall as a first-year student?
Residential Education & Housing houses residents based on the enrollment deposit date. The earlier you submit your deposit, the better chance you have at receiving your first hall choice, second choice, and so on. A hall may fill up by a specific enrollment deposit date, so we would start to look at second choice options for deposits that fall after that date. The Residential Education & Housing office starts to assign rooms after the last orientation session.

How are new students assigned to roommates? 
There is a location in the housing portal where you can request a roommate. In a student's housing portal, one student sends a request and the other student accepts the request by joining the group started by the first student. Residential Education & Housing will use the earliest deposit of the two roommates for incoming first-year students in the assignment process. If you don't specify a roommate, Residential Education & Housing will pair you up with a roommate based on the preferences you fill out on your housing application. If you are a transfer student, you may list your preferences and you will be placed in a location appropriate for your age level.

Can I see a room during the summer?
At this time, residence hall tours are not being offered due to COVID-19.

Can I move in early?
Residential Education & Housing would prefer that new students move in on move-in day. If a campus group needs you to be on campus early for training of some kind, the student will need to submit an online early arrival housing application in the student housing portal. For example, the athletic department would need to make the request for an athlete to move in early. For more information, including the application for early arrival and cost, visit our early arrival website. You should note that if you do move in early, you may not get to move into your assigned room right away if it is being occupied during the summer. If that is the case, you may be assigned a temporary room until your fall assignment is ready.

Where do I go to check-in on move-in day?
Information about move-in day will be shared later in the summer.

Are single rooms available for first year students?
No, single rooms are not available for first year students. For transfer students, single rooms are available primarily for students who have a medical accommodation and secondly for upperclass students.

Are first-year students guaranteed housing?
Yes, first-year students are guaranteed housing.

What should I bring?
Please refer to the complete list of items that you are allowed to bring into the residence halls. 

How can I make move-in day less stressful?  
Before moving in, we encourage you to call your roommate instead of only reaching out via social media to him or her. You should communicate about what each of you will be bringing to your room.

Will anyone be able to assist me during the move-in process?
Resident assistants and area coordinators will be available to answer any questions you may have. The college does not have volunteers to assist with moving student belongings this year due to COVID-19.
Is housing available during breaks and summertime? 
Yes, housing is available to students during winter break, spring break, and summer. Please be aware of policies and costs set by Residential Education and Housing, which will be made known to you by the Residence Hall staff and on our home page, under announcements. Applications are required and need to be approved by Residential Education & Housing for early arrival, winter break, and summer. If you have any questions, please email housing@snc.edu.

What if I need accommodations for health-related or other reasons? 
In your housing portal there will be a section that asks you if you need any accommodations for health-related or other reasons and then if you check yes, it directs you to contact Office of Academic Success, Support & Accessibilty. They will work with you to find out what kind of accommodations you need and whether they are housing-related or not. Academic Support Services will contact us and notify us as to what is needed while keeping the reasons as to why confidential. Academic Success Support & Accessibility can be reached at 920-403-1321 or acadsupport@snc.edu.

Residence Halls

Will I have access to the internet in my room? 
All residence hall rooms have the ability to connect to the campus high-speed network and all halls are wireless. 

To utilize the college system, students will need to Information Technology Services, who will provide instructions on how to get connected. For more information, please visit the Information Technology Services website.

Does my room have a phone?
No, student rooms do not have individual phones. 

What is an RCR? 
RCR is the acronym for Room Condition Report. It is a form utilized by your area coordinator to assess the condition of your living space prior to your check-in date, and then again used to assess the condition upon your check out. Change in condition of the room that is not attributed to normal wear and tear is considered damage and will result in a damage bill after check out. Upon moving into your assigned room, you should complete an RCR online through the housing portal, which will be an accurate and complete record of the contents and condition of your room.  If you do not fill out the RCR, you will not be able to appeal any damages to your room after checking out.

Will I have a streaming tv service? 
Our TV service for students is delivered via SpectrumU, a video streaming service that delivers a wide variety of live TV, entertainment, news, and sports programming. The cost of SpectrumU is included in the semester housing charges.

What will my new address be and where do I get my mail? 
At the beginning of your first year, you will receive a mailbox suite number and a key from the Mail Center. You will have the same suite number for your entire stay at St. Norbert College. All student mailboxes are located in the Ray Van Den Heuvel Campus Center.

Your mail and packages should be sent to the following address:
St Norbert College
Name & Suite Box #
100 Grant Street
De Pere, WI 54115

What do I do if I need something repaired in my room? 
If something is broken or just not working right in your room, you will need to submit a work order online. You will need to contact Facilities by filling out a work order form according to your problem. After submission, either someone will come and take care of the problem within a few days or someone from that department will contact you. If you have an urgent or emergency issue you should contact Residential Education and Housing at 920-403-3360 or Campus Safety at 920-403-3299.

Who is the best person to approach with housing questions or concerns once I've moved into my residence hall? 
Anyone on campus will be more than willing to assist you with any questions or concerns you have, but the most knowledgeable when it comes to housing issues will be the area coordinators, community assistants, or resident assistants as well as the Residential Education and Housing office staff.

What are Common Area Damages? 
Each student is responsible for any and all damage or vandalism that may occur in his/her assigned unit. Payment for such damages or vandalism must be made promptly. Students are also held responsible for general hall damage or vandalism and asked to identify the person(s) responsible. If damage occurs in a hall or wing, such as in a recreation room or an elevator, and the person(s) responsible cannot be identified, the cost of repair is divided among the residents of that residential living area. The costs assessed to a student's account for floor, hall, or common area damages will be charged as a total "Room Damages" entry on the statement, along with individual room damages.

Am I required to have a meal plan? 
Yes. First and second-year students residing on campus are required to be on the Knight All-Access Plan. First and second-year students in residence halls will automatically be signed up and billed through the bursar office at the beginning of each semester. Meal plans are optional for third-year, fourth-year, and commuter students, regardless of where they are living. All meals and meal dollars must be used within each semester. For more information visit, Campus Card Services.

May I have drugs and/or alcohol? 
All first-year student halls are alcohol-free. Alcoholic beverages are not permitted to be stored or consumed in a student room when residents of the room are under 21 years of age. This is considered an alcohol-free room. Guests of legal drinking age may not consume alcoholic beverages in an alcohol-free room.

Students under the influence of alcohol are held responsible for their actions. In any instance of lack of control or lack of discretion, the individual is expected to make restitution for damage perpetrated against a person or property. Recurring instances of drunkenness will not be tolerated.

Serving, purchasing or selling alcoholic beverages to anyone who is not of legal drinking age is in violation of Wisconsin State law and college policy.

St. Norbert College does not condone the use of marijuana, narcotics or other illegal drugs. Therefore, the possession, consumption, sharing or sale of marijuana, narcotics, or other illegal drugs are prohibited. Drug paraphernalia (i.e. pipes), are not permitted on the St. Norbert College campus. Illegal drugs or drug paraphernalia that are on open display in student rooms or public areas of a residence will be confiscated.

Please refer to The Citizen for more information.

May college furniture be removed so I can use my own?
No, we do not provide storage for the furniture. It must remain in the specific housing assignment.

Can I bring a futon?
Yes, futons are allowed (no longer than 80" to fit under a loft) in residence hall rooms with the exception of Bergstrom, Mad/Lor and Sensenbrenner as the renovations happening at these locations in summer 2022 will affect the room dimensions. If trying to fit a futon in other residence halls, it is most often necessary to loft either one or both beds.

Also, please remember to discuss any furniture or room arrangement decision with your roommate.

What size are the mattresses and what size sheets do I need? 
All beds are extra-long twin. If you plan on purchasing jersey (type of fabric) sheets, you do not need to get extra-long.

Is there air conditioning in the residence halls? 
No, the first-year student residence halls do not have air conditioning. Air conditioners will not be allowed unless the student has an approved medical accommodation through The Office of Academic Success, Support & Accessibility. If you require one for a medical condition, please contact the Office of Academic Success, &  Support Services. Transfer students who choose to live in the Burke, Carriage House, Gries, Hugh, Michels, Premontre or Xanten Halls, or the Townhouses will have air conditioning.

What type of flooring will I find in my room? Do I need to bring carpet? 
The floors in Madelaine/Lorraine, Bergstrom, MMM and Sensenbrenner are LVP floors. If you would like you may bring an area rug for your room. 

Do you supply or rent out refrigerators? What size refrigerator am I allowed to bring?
We do not rent or supply refrigerators, but students may bring refrigerators that are four cubic feet or smaller to use into the residence halls.

Where can I do my laundry?
Each hall has laundry facilities within the hall where you'll be able to do your laundry. Our LaundryView system allows students to keep track of their laundry. The cost of using the washers and dryers is included with the housing fee. There is no charge to do laundry in the laundry rooms. Each hall has Maytag large capacity washers and dryers and an ironing board. 

Do the residence hall doors lock at night?
The residence halls' doors are always locked. Residents of the campus can access the halls during the daytime with their student ID card. After 9 p.m., only the residents of that hall can access their hall. This continues until 9 a.m. the next morning.

Can I store my belongings on campus?
The campus is unable to provide storage for your belongings. Bring only what can fit inside your residence hall room.

Who cleans the rooms?
Students are responsible for keeping their rooms clean. SNC will take care of cleaning the lounge areas, common area bathrooms and common areas.

Can I have a pet in my room?
Animals are not permitted in college housing assignments at any time (except for fish). Fish tanks may not be larger than 20 gallons. If an animal is found, disciplinary action will be taken which could include a fine. Service animals wearing appropriate harness and documentation are exempt from these provisions if they have an approved ADA accommodation on file with the Academic Support Services office at St Norbert College.

Is there somewhere I can cook?
Each traditional residence hall has at least one kitchen for the residents to share where you will be able to cook. There are kitchens in the upper-class apartments, townhouses, and college houses.

Can I paint my room? Can I use nails to hang up pictures?
Nailing or tacking anything to doors or any woodwork is not permitted (i.e. dartboards). Varnishing, painting, wallpapering any walls, floors or woodwork also is not permitted.

The use of adhesive substances such as contact paper, glue, decals, and/or hole producing materials such as nails, tacks, staples and pins on walls, ceilings, floors, doors, and furnishings results in damage to existing surfaces, and are therefore prohibited. Items such as sheets, posters, flags, fishnet, beads and parachutes may not be suspended overhead in student rooms. Use 3M strips if you need to hang something.  Facilities asks that you leave 3M strips on the walls when you check out.  They'll be able to take them down after you leave campus.
What happens if I break the rules? 
You will be held accountable for your actions and any rules you choose not to adhere to will be processed through the judicial process.

Should I bring all of my belongings at once? 
It might be a good idea to bring what you need to start with in order to set up your room. If you know you'll have an opportunity to go home during the semester you can always bring more items if you still have room in your residence hall room. For example, you can go home sometime during the fall to bring back your winter clothes. If you know that you will not be going home at all, bring what you will need for the semester.

How can I get involved? 
There are many ways to get involved on campus. At the beginning of the academic year, St. Norbert hosts an involvement fair for students to get familiar with on-campus organizations. Make sure to watch for information on how to get involved!

Do any of the residence halls have elevators? 
Mary Minihan McCormick Hall (MMM) is the only first-year hall with an elevator.  Hugh Hall, Michels Hall, Gries Hall, Premontre Hall, St. Joseph, and Xanten Hall are the only other halls on campus with an elevator.
How do I appeal my dorm damages/fines? 
Written appeals to billed damages/fines will be accepted for review if submitted by the deadline during May of each year. Correspondence can be submitted through email using appeals@snc.edu. If you are charged, you will receive an email after check out with the charge information and a link to an Appeals Google Form to fill out. Please do not call the Residential Education and Housing Office or the Bursar Office to appeal the damages/fines. Verbal conversations will not be considered in the appeal process. All appeals must be in writing and must be received prior to the stated deadline. Please email all questions to appeals@snc.edu.
Student Fees

What is the tuition deposit used for?  
Each incoming student planning to live on campus, is required to deposit $350 upon acceptance to St. Norbert College. $100 is used as a security deposit and will remain on the student's account until graduation or separation from St. Norbert College and $250 is applied to the first semester's tuition and any applicable new student orientation costs.

Every new student that is a commuter is required to deposit $350 upon acceptance to St. Norbert College. This $350 is applied to the first semester's tuition and any applicable new student orientation costs.

How do I obtain a parking permit?  
All student vehicles must be registered with the parking office, located in the Pennings Activity Center, room 120. For information on how to register a vehicle, email parking@snc.edu. Any changes (new vehicle, license, etc.) should be referred to the parking office. If you have any additional questions about parking, please call 920-403-3948 or visit the parking website.

Do I have to purchase the Student Health Insurance offered by St. Norbert College?  
St. Norbert College does require that all registered full-time students be covered by health insurance. However, the student health insurance that the college offers is only required if the student is not covered by health insurance from home. Please visit Health Services for more information.
General Questions
Where do I eat? 
There are several places on campus to eat including
Ruth's Marketplace
,
Phil's
,
Dale's
, and
Ed's
!
What if I have other questions that are not answered here and I've already visited the SNC website?
Please email the housing office at 
housing@snc.edu
or call us at 920-403-3360.