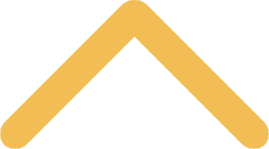 Early-Arrival Housing
Continuing students sometimes arrive on campus early if they are participating in athletics, campus-sponsored programs or work.

If you would like to arrive on campus early for a reason other than campus employment or athletics, you must contact Residential Education & Housing for approval at 920-403-3360 or housing@snc.edu.

All early arrivals must submit the Early Arrival Application by August 7, 2020. Do this by going to our housing portal; logging in; and then choosing the Summer/Early Arrival Application, click on tab 3 "Early Arrival Application". You "must" fill out an Early Arrival Housing application no matter your reason for returning early, you will state within your application you reason for returning early. Your coach or supervisor will confirm your early arrival with Residential Education & Housing to verify your early arrival dates. If you have any questions, please contact your coach or supervisor. 

Early arrival housing move-in dates and check-in times and locations are listed on the Fall Move-In Day Information webpage.

Students arriving early with fall placements in Mad/Lor, Sensenbrenner, VMC, Townhouses, Carriage House and Gries, may be placed in temporary spots until their fall assignment is available on the regular scheduled move-in date. Students will be notified at check-in or via SNC email when they can move into their permanent fall assignment placement.
Early Arrival Housing Costs
Summer housing ends on Thursday, August 6, 2020. Billing for early arrival housing begins on Friday, August 7, 2020, and follows the fee schedule below:
Bergstrom, Burke, Madelaine/Lorraine, MMM, Michels, Sensenbrenner, VMC: $18 per person, per night
Carriage House, college houses, Doksany, Hugh, Roggenburg, St Joseph, Gries, Townhouses: $20 per person, per night
Expectations About Residential Policies and Procedures
Students arriving on campus early are expected to follow all residential area policies and procedures. Policies and procedures are located in the housing agreement on the Housing home page and in The Citizen student handbook. Violations of policies and procedures will be adjudicated through the St Norbert College judicial process.
Early Arrival for the Bruess Brigade
The Bruess Brigade is comprised of students and staff who have volunteered to assist first-year students with moving belongings into their residence halls on Wednesday, August, 26 and Thursday, August 27, 2020. Returning students interested in assisting, need to complete an Early Arrival Housing application and indicate in the comments that they will be a Bruess Brigade participant. You will not be charged for your housing on August 25 or 26.