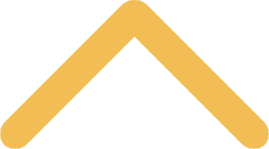 Housing Assignments
Residential Education and Housing (REH) begins processing new student housing applications at the end of June. Housing applications are individually reviewed and assignments are made based on date of deposit, hall preferences, roommate preferences, smoking preferences, student interests, and lifestyle preferences. Housing assignments begin to be sent to your SNC email in mid-July.
If students would prefer to select their own roommate, they must do so through the housing portal before 10 p.m. Central Time on June 20, 2021.
REH assigns first year students to Madelaine/Lorraine, MMM, Sensenbrenner, and VMC rooms based on the date of their enrollment deposit. September deposit dates will be assigned to rooms first, next October, next November, etc.  Students who both agree and self-match during roommate matching will be housed together.  The earliest deposit date of two confirmed roommates will be the one used in the assignment process. Room assignments for some halls is based on available room or floor spaces by gender.
Students in the honors program are assigned to Bergstrom Hall by room in deposit date order.
After receiving your room assignment
It is recommended that students verbally talk with each other being roommates and not to completely rely on social media.  Students will be spending a lot of of time in their living spaces, so it would be beneficial to have a conversation with each other.  
Roommates should discuss room set-up to include what items to bring, what items to share, room cleanliness and how to arrange the room.  All first year students will be required during the first week on campus to complete a Roommate Agreement.  The Roommate Agreement is a an agreed upon document that lists how roommates will use their room.  

Room Changes
If a room change request is made due to a roommate conflict, all other means of resolution (e.g., roommate contracts, mediation, arbitration) must be exhausted before a room change will be granted. Consultation with your resident assistant is expected before any room change can take place. To encourage you to get to know your roommate, REH will not make any room changes for the first two weeks students are on campus. REH expects students to make every effort to live together in a civil and responsible manner.