We're Looking at a Packed Summer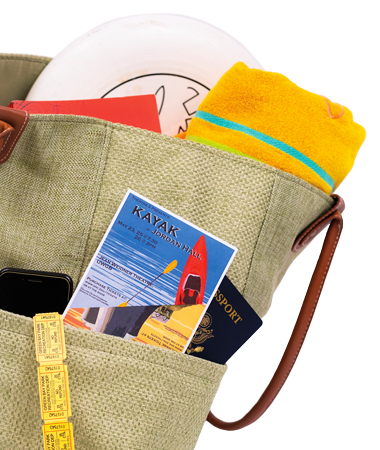 Aaah, the long, lazy days of summer … time for the beach, the cabin, the fishing trip; time for family and friends; time, too, for meditative afternoons alone with a book. Our St. Norbert friends make time to enjoy the season. But the tote they grab as they head out for a sunny day is packed with more than their water wings and sunscreen. Their plans are rich and diverse, and they pack accordingly!



Living large ...
… for the good of all! Scott Crevier (ITS) joins the Rosary Run Motorcycle Ride, a clean-water fundraiser for wells in Nicaraguan communities. The bikers visit five sacred sites, saying a decade of the rosary at each one.

… Carol (Sessler) Bruess '90 volunteers as a surgical tech at an orphanage in Honduras with her college-age children.

… Hattie Kruschek '21 works in Israel with Save a Child's Heart. The organization provides lifesaving cardiac care to children from developing countries. She plans activities for children undergoing heart surgery, comforts parents and oversees other volunteers.

… Julia Rottman '22 interns as a fundraiser at NPH USA, giving at-risk children safe homes.

Days in the sun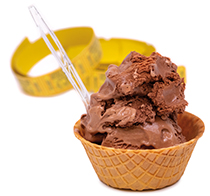 Amusement park: Erika Ditzman '21 runs the rides at Bay Beach when not interning at this magazine.

Trail: Lee Reid (ITS) is looking forward to getting out on his bike, riding the Fox River Trail, picking up frozen custard at Zesty's  and taking in an outdoor concert or two at Knights on the Fox.

Summer camp: "Three lefts and a few rights, voila! you're four hours away at Swift Nature Camp in Minong, Wis.," says camp counselor SarahEllen Sankey '21. Classmate Kylie Pederson '21 is working in the Rockies at Rainbow Trail Lutheran Camp, Colo.

A season that never quits
Emily Thornton '20 has a class, a job and an internship. The online class is COME 320: Crisis Communication, the job is at a country club, and the internship at Sarah Kathleen Events is the next rung on the ladder to her dream job as an event planner. She's also making time for two vacations and a trip to the cottage.

Favorite food: fresh fruit at the beach

Take-alongs: deck of cards, coloring book, great time-management skills!

Road trip!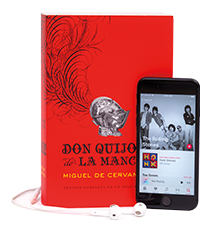 Brad Ellis (Spanish) is visiting friends (in Madrid and Seville, Spain) from his own study-abroad days as a student. And, he's continuing his research on the Moriscos (Muslim converts to Christianity and their descendants) and their relationships and friendships with Old Christians in 16th-century Spain.

Reading for the road: "Don Quijote de la Mancha" (he re-reads it every year).

Soundtrack: The Rolling Stones. He sees the band live this month in Chicago. "This will be the ninth time I have seen them, and they only get better!"

Take-along: "Inner peace and gratitude for everyone and everything I have in my life."

All the time in the world for ...
… genealogical research: Cheryl Carpenter-Siegel (Sociology). She'll be packing family albums and family history materials – and her aunt's molasses cookies.

… kayaking: Marc von der Ruhr (Economics). "While I am a total music nerd, nature always provides the sound-track when I paddle."

… thrifting: Sarah Titus '12, Connie Meulemans, Ivy Summers, Alaina Morales and Jenny Patton '17 (Library).

Leading your best life
Seth Meyer (Math) will be studying an application of linear algebra with Jessica Pomplun '21 and Joshua Schill '19 through the Poss-Wroble Fellowship. Meyer plans to maintain a good ratio between work and play, all the same. A semi-professional ultimate Frisbee player, he'll be playing through the season with the Madison Radicals.

Take-alongs: soccer ball, Frisbee and his four young children.

Busman's holiday
Karen Park (Theology & RS), visiting the national shrine basilica of Our Lady of Fatima for her work on Marian shrines. Faculty colleague Paul Wadell, completing a book manuscript on living vocationally.

April Beiswenger and Stephen Rupsch (Theatre Studies), presenting plays through their company, Theatre Z.

Biology major Skye Mager '19, interning at the Loggerhead Marinelife Center In Juno Beach, Fla.

Flying high
Private pilot Ben Van Handel '20 is interning at Daher Aerospace in Tarbes, France. The experience includes a visit to the Paris Air Show and participation with the Daher team at the EAA AirVenture Oshkosh event back home in Wisconsin.

Fit for summer
Abby Gildernick '14 (Athletics) has missed only one Pink Flamingo Softball tournament in the last 27 years. (Her team owns the last two championships.) The De Pere event has raised more than $1 million for the community.

Liz Miller (Finance) is training for the Chicago, NYC and Boston marathons.

Erik Brekke (Physics) will be playing ultimate Frisbee with his team of SNC faculty and spouses. (Team name: Not That Kind of Doctor.)
---
Cool Drink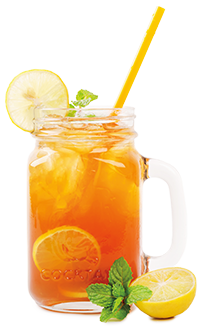 Katie Ries (Art) recommends Sally Payne's Special Iced Tea

8 bags Bigelow Plantation Mint tea
1/2 cup sugar
1 1/2 cups orange juice
1/3 cup lemon juice

Brew tea bags with plenty of water. Add sugar while the water is hot and stir. Let cool. Strain tea bags and discard. Add orange juice and lemon juice. Serve with ice.

Gets better after it's had time to set in the refrigerator!

July 1, 2019