What's It Like on Campus? Your Magazine Online Reports
Students return to campus late next week, ready to begin their spring semester classes on Feb. 1. After a successful fall semester and a bit of an extended winter break, we're getting the hang of doing college during a pandemic.

To minimize the spread of COVID-19 to campus after extended travels away, the college this year eliminated breaks like Long Weekend and Spring Break, allowing the fall semester to end earlier and the spring semester to start later than most years … and giving students an eight-week break to reconnect with their families, relax and rejuvenate before returning next week.

In hopes of repeating the success seen during the fall semester, the college plans to continue operating under Phase 2 of the Return-to-Campus Plan, which calls community members to limit exposure through physical distancing and other restrictions.

In the latest magazine issue, out earlier this month, a gallery shows how the college adapted to new health guidelines while still being the SNC you know and love. And our cover feature takes a comprehensive look at SNC in the time of COVID. Read More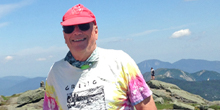 Change of plans in your life? At a time when many of us are feeling that our lives have been derailed, we touch base with four alumni who have already experienced life events that stopped them in their tracks. Read More

This pandemic is not the first pestilence encountered by the Norbertine order. Plagues, political upheavals and perilous times are nothing new to a worldwide community of abbeys that has been rolling with the punches for 900 years. Read More

If you need a distraction, we also bring you stories about …
Where the Heart Is: Alumni say the St. Norbert College campus was integral to their happily-ever-afters.
A Commitment to a Job Well Done: Ten retiring educators yield a combined 325 years of service to St. Norbert College.
A Chance From Chicago: Five new students on campus this semester represent the first cohort of Willibrord Scholars – stand-out students from needful neighborhoods in Chicago's South Side.

Jan. 28, 2021