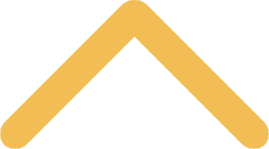 Calendar of Events
Oct. 5

12 p.m.

Virtual Program

Art in a Democratic Society Lecture Series with U.S. Department of Arts and Culture

Founded in 2013 The U.S. Department of Arts and Culture (USDAC) is a "people-powered department" (not a federal agency) committed to supporting individuals and organizations in mobilizing creativity in the service of justice. While social issues may be grounded in politics and economics, the USDAC believes that to change the world we need to change the story. Images, language, and attitudes affect our ability to understand and act on the challenges we face as a society. The USDAC offers pathways of engagement for individuals and organizations eager to deepen a commitment to creativity and social change through the promotion of caring, reciprocity, and open communication.

Oct. 5

7 p.m. Lecture

Virtual Program

 

Norman and Louis Miller Lecture Series with Nadine Strossen

"How Should We Resist Hate? Free Speech vs. Censorship"

Professor Strossen's presentation will explain why the grand goals of the Miller Lecture – "celebrating human dignity and encouraging better understanding between people" – are best promoted by freedom of speech, even for hateful, extremist, and false speech.  Although calls to censor such speech are well-intentioned, experience demonstrates that censorship inevitably is at best ineffective, and at worst counterproductive, in advancing these important goals.  She will dispel several common  misunderstandings about free speech law that undermine support for it.  She will also discuss the many non-censorial measures that are more constructive in promoting individual dignity and intergroup understanding. She is especially looking forward to the audience Q&A session, because she is eager to answer as many questions and comments as possible that audience members may have about any free speech issues.

Oct. 6

1:00 p.m.

Virtual Program

Book discussion with Nadine Strossen: "HATE: Why We Should Resist It with Free Speech, Not Censorship" 

On October 5, the Norman Miller Center will welcome virtually Nadine Strossen, immediate past President of the American Civil Liberties Union (1991-2008) and the John Marshall Harlan II Professor of Law at New York Law School,  for the Norman and Louis Miller Lecture in Public Understanding. Strossen is a leading expert in constitutional law and civil liberties. In anticipation of her visit, we are offering an opportunity for St. Norbert College faculty and staff to read and discuss her recent book, which is the topic of her presentation. In HATE: Why We Should Resist It with Free Speech, Not Censorship, Strossen makes the argument that the best approach to combat hateful, extremist, and false speech is through counter speech. She maintains that although calls to censor hateful speech may be well-intentioned, such efforts are ineffective and counterproductive. The NMC will provide free copies of the book for up to 20 participants, who will join Strossen for a private discussion of the book and her lecture on October 6.

Please complete this registration if you are interested in participating.

Oct. 11

5:30 p.m.
Reception

7 p.m.
Lecture

Bemis International Center/Virtual program via Zoom

 

Ambassador of Peace Award honoring Bishop Mark Seitz

Reception
Hendrickson Dining Room-Bemis International Center, St. Norbert College

Award Presentation and Lecture
Fort Howard Theater-Bemis International Center, St. Norbert College

Eucharist: The Body of Christ in History

At the core of Christianity stands the conviction that the death and Resurrection of Jesus Christ inaugurated a new moment in human history, with the birth of a community called to be witnesses to the end of victimization, the refusal to return violence for violence, and boundless hospitality and mercy given to us in the Eucharist. As a people nourished by the Eucharist, the church is called to risk entering into the world of the Crucified ones of today, to unlearn a sinful and dehumanizing logic that continues to weigh heavily on the poor, and to enact in history the way of agape and Communion. In this talk, Bishop Mark J. Seitz of the Diocese of El Paso speaks to his experience of a Eucharistic church that does justice on the US-Mexico border.

Both the reception and lecture are free and open to the public

The award presentation and lecture will be presented in a hybrid format both in-person at the Fort Howard Theater and virtually via Zoom. There is no registration for the in-person side of the program, however registration is required for the virtual program. Please follow this link to register.

The in-person side of this program will be offered with live Spanish translation 

Nov. 11 

7 p.m.

Birder Hall

"Etty" Starring Susan Stein

Etty is a touring one-woman play based on the diaries and letters of Etty Hillesum, adapted and performed by Susan Stein. Directed by Austin Pendleton.

Using only Etty Hillesum's words, Susan Stein's adaptation brings us to 1941 when Esther "Etty" Hillesum, a young Dutch Jewish woman, is living in Amsterdam. Upon the recommendation of her therapist, Julius Spier, she began a diary on 8 March 1941 to help her with her depression. Hoping to become a writer, the diaries take on their own literary life, presenting both Etty's growth as a writer and spiritual transformation. As deportations begin, she prepares for the three-day journey eastward, she digs deeper into her soul to understand "this piece of history" and root out any hatred or bitterness, believing that humanity is the best and only solution for survival. Etty's words, insights and beliefs reach out from the Holocaust and allow us to see the power of hope and individual thought in the most extreme circumstances. In her gentle yet forthright way, Etty asks us not to leave her at Auschwitz but to let her have a "bit of a say" in what she hopes will be a new world.

There are no tickets needed for this play, seating is on a first come first serve basis.

Nov. 16

12 p.m.

Virtual Program 

Art in a Democratic Society Lecture Series with Valeria Mogilevich

Valeria is a designer and educator creating visual tools and curricula that translate complicated things for laypeople. She has over fourteen years of experience working at the intersection of education, design, and community engagement. She specializes in demystifying policy, authentic engagement strategies, collaboration, experiential education, and working with immigrant communities. Valeria has collaborated on visual "explainers", curricula, community engagement strategies, and public artworks with grassroots organizations, government agencies, and cultural institutions.

Nov. 23

12 p.m.

Virtual Program

Art in a Democratic Society Lecture Series with Matthijs de Bruijne

Matthijs de Bruijne's practice is a result of direct political involvement. In recent years it has taken the form of collaboration with trade unions and other labor organizations. In 2010 he was invited by the Dutch Union of Cleaners to work as an artist helping this worker's led organization to visualize their messages in a clear manner and by creating a recognizable identity for this union in the Netherlands. Since 2020 he has been creating the archive of this union which will be gifted to the International Institute of Social History in Amsterdam.

Jan. 25, 2022

11:30 a.m.-
1 p.m.

Virtual Program

"The Power of Unity: Rekindling the Spirit of Optimism" with Platon

 A master communicator and storyteller, Platon has photographed a unique mix of subjects across the globe — ranging from the world's most powerful to everyday people. Through his up-close-and-personal experiences with disparate figures, Platon pulls back the façade of our differences to reveal our common humanity. In a call for unity, he shows how we can wield mankind to rekindle the spirit of optimism and propel ourselves forward.

Platon's unique and emotive presentation promises to bring people together to embrace new perspectives, bridge divides, and create a stronger sense of belonging. Taking listeners on an emotional journey, from laughter to tears to reflection, he'll leave our audience wanting more from this master of his craft. In times of rapid transformation and increased divisiveness, Platon believes we need to tap into our common humanity to bridge the divide and rekindle the spirit of optimism. Platon's organization (The People's Portfolio) focuses on 10 buckets, including: Sexual Violence in the Congo, Human Rights Defenders, US Immigration, The American Civil Rights Movement, & Disability Rights.

Registration link coming soon.

This program is being presented in partnership with NWTC Student Involvement.

April 12, 2022

5:15 p.m.
Reception

7 p.m.
Lecture

Walter Theatre

Norman and Louis Miller Lecture with Leymah Gbowee

Invite-Only Reception
Michels Ballroom-Michels Commons, St. Norbert College

Public Lecture
Walter Theatre-Abbot Pennings Hall of Fine Arts, St. Norbert College
Registration link coming soon.