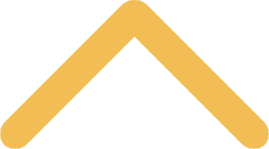 Calendar of Events
January 26, 2023

Fort Howard Theater, Bemis International Center

6:30-8:30 pm

"Reckonings" Documentary and Panel Discussion


Join us for a screening and panel discussion of the new documentary "Reckonings," which looks at the question of reparations after the Holocaust. This precedes the International Holocaust Remembrance Day (January 27). 

RECKONINGS is the first documentary feature to chronicle the harrowing process of negotiating German reparations for the Jewish people, which resulted in the groundbreaking Luxembourg Agreements of 1952. Filmed in six countries and featuring new interviews with Holocaust survivors, world-renowned scholars and dignitaries, and the last surviving member of the negotiating delegations, this film powerfully models how political will and a moral imperative can join forces to bridge an impossible divide.

Could the perpetrators face their crimes? Could any compensation deliver justice to the survivors? Under the threat of violence, 6 years after the Holocaust, a group of German and Jewish leaders pushed for reparations as a step towards healing.

View the trailer

February 2, 2023

Norman Miller Center

7:00 pm

Valentine's Card Writing Service Project

Come and make Valentine's cards for the nurses, doctors, and general staff at St. Vincent and St. Mary's Hospital thanking them for all their service and support of the Altrusa House. The Altrusa House provides housing for families as their loved ones are being treated in the hospital, creating a home away from home.

February 13, 2023

Fort Howard Theater, Bemis International Center

5:00 p.m.

Black History Month Program hosted by Dr. Craig Ford featuring Dr. Kathleen Dorsey Bellow


"Sankofa: Christian Mission for the 21st Century"

Every month is Black History Month. Black Catholic history is Catholic history. God's gift of Blackness is created to benefit all of humanity.  In the spirit of Sankofa, a principle of the Akan people of Ghana, West Africa, this presentation will reflect on the relevance of African American culture in times such as these.

Kathleen Dorsey Bellow is a pastoral theologian who writes, consults and presents on
several aspects of Catholic ministry, including worship, evangelization, and faith formation. She currently serves as director of the Institute for Black Catholic Studies of Xavier University of Louisiana - a summer school of ministry and pastoral theology that forms ministers for the Black Catholic community and the church at-large. Dorsey Bellow teaches in the Institute and the Xavier University Theology Department; she holds the Drexel Society Endowed Professorship in Black Catholic Studies. Bellow earned the M.B.A. from McNeese State University (Lake Charles) in 1989, the Th.M. from Xavier University (New Orleans) in 1997 and the Doctor of Ministry Degree in Liturgical Studies from Catholic Theological Union (Chicago) in 2005. Dr. Bellow is a past Convenor of the Black Catholic Theological Symposium (BCTS) and currently convenes the James Hal Cone Interest Group of the Catholic Theological Society of America (CTSA).

March 31, 2023

Bemis International Center

Innovative Peacebuilding in Times of Trouble

2023 Annual Student-Faculty Conference on Peace and Conflict Studies
Sponsored by the Wisconsin Institute for Peace and Conflict Studies and St. Norbert College

April 4, 2023

Walter Theatre

7pm

"A Conversation with Sherrilyn Ifill"
Spring Norman and Louis Miller Lecture in Public Understanding


Sherrilyn Ifill served as the seventh President and Director-Counsel of the NAACP Legal Defense Fund (LDF) from 2013 to 2022, and currently serves as President and Director-Counsel Emeritus. Ifill, the second woman to ever lead LDF, provided visionary and transformational leadership during one of the most consequential and intense moments in our nation's history.

This program is supported through funding from the Norman Miller Family Foundation.

April 17, 2023

Bemis International Center

Rescue Board: The Untold Story of America's Efforts to Save the Jews of Europe

An evening with Rebecca Erbelding. Erbelding is the author of Rescue Board: The Untold Story of America's Efforts to Save the Jews of Europe (Doubleday, 2018), which won the National Jewish Book Award for excellence in writing based on archival research. She and her work are featured in the 2022 PBS documentary "The U.S. and the Holocaust," directed by Ken Burns, Lynn Novick, and Sarah Botstein, a film for which she served as a historical advisor. She holds a PhD in American history from George Mason University and has been a historian, curator, and archivist at the US Holocaust Memorial Museum since 2003. She served as the lead historian on the Museum's special exhibition, Americans and the Holocaust.

In her talk, Rescue Board, Dr. Rebecca Erbelding will share the extraordinary story of the War Refugee Board, a US government effort late in World War II to save the remaining Jews of Europe. The staff of the War Refugee Board gathered D.C. pencil-pushers, international relief workers, smugglers, diplomats, millionaires, and rabble-rousers to run operations across four continents and a dozen countries. They tricked Nazis, forged identity papers, maneuvered food and medicine into concentration camps, recruited spies, leaked news stories, laundered money, negotiated ransoms, and funneled millions of dollars into Europe, ultimately saving tens of thousands of lives.

This program is supported through funding from the Norman Miller Family Foundation.