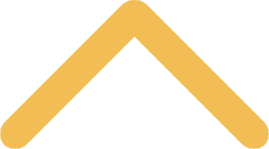 St. Norbert Ambassador of Peace
Honoring Norbert of Xanten's legacy of reconciliation, each year St. Norbert College recognizes an individual who has been an influential advocate for sustainable peace in our world. The St. Norbert Ambassador of Peace demonstrates the qualities of a peacemaker in a consistent and outstanding manner: respect for persons, promotion of dialogue, nonviolent conflict resolution, reconciliation and forgiveness.

2019 Ambassador of Peace
Join us as we honor Robyn Davis, 2019 Ambassador of Peace.

Tuesday, Sept 17, 2019
6 p.m. – Reception in the Hendrickson Dining Room of the Bemis International Center at St. Norbert College
7 p.m. – Lecture in the Fort Howard Theater of the Bemis International Center at St. Norbert College

About Robyn Davis
Robyn Y. Davis is the President and CEO of Brown County United Way, Green Bay, Wisconsin, a community impact organization that unites people, ideas and resources to create community solutions that strengthen every person and every community in Brown County. Robyn began serving in that role in May 2017. Prior to joining Brown County United Way, Robyn led the Freedom House Ministries, Inc. in Green Bay as its President for 8 years. Robyn is a current member of the Green Bay Packers Board of Advisors, the Donald J. Schneider School of Business and Economics Board of Advisors, The Weidner Center Board of Directors and the Northeast Wisconsin Alumnae Chapter of Delta Sigma Theta Sorority, Inc., a public service sorority. In 2018, Robyn was named one of Wisconsin's 42 most influential African-Americans by Madison 365. She is a past member of Management Women, Inc. and was the 2017 recipient of the organization's Nancy A. Felhofer Leadership Award. Robyn also serves as a facilitator for the Center for Exceptional Leadership of St. Nobert College and is a sought after speaker on leadership topics. She has been a faithful attendee of Living Hope Church in Green Bay for the past 14 years.
The oldest of five children, Robyn was born and raised in New York City, New York. She has been a resident of the Greater Green Bay area for the past 17 years and has lived and worked in Washington DC, Rhode Island and Michigan. Robyn earned her Bachelor of Arts degree from Hofstra University in English and Sociology as well as a Juris Doctor from the George Washington University School of Law. Robyn has leveraged her education and professional experience through a variety of leadership positions, including the practice of law, retail management and ministry. Robyn is an avid sports fan, loves reading, jigsaw puzzles and music.

About the Lecture: 
"An Instrument of Peace"


This event is sponsored by the Norman Miller Center for Peace, Justice & Public Understanding at St. Norbert College.

For more information call our office at 920-403-3881.