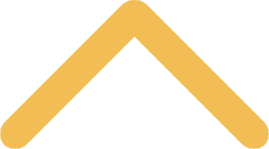 St. Norbert Ambassador of Peace
Honoring Norbert of Xanten's legacy of reconciliation, each year St. Norbert College recognizes an individual who has been an influential advocate for sustainable peace in our world. The St. Norbert Ambassador of Peace demonstrates the qualities of a peacemaker in a consistent and outstanding manner: respect for persons, promotion of dialogue, nonviolent conflict resolution, reconciliation and forgiveness.

2022 Ambassador of Peace
Join us as we honor Jill Drzewiecki 99', 2022 Ambassador of Peace.

Thursday Sept 29, 2022
5:30 p.m. Reception-Appetizers and Beverages available 
6:15 p.m. Award presentation and Lecture
Hendrickson Dining Room, Bemis International Center, St. Norbert College

This event is sponsored by the Norman Miller Center for Peace, Justice & Public Understanding at St. Norbert College and is free and open to the public. 
Registration is appreciated but not required. Follow this link to register.

For more information call our office at 920-403-3881.
Lecture Title: 
BROKENNESS & BEAUTY:  Peacemaking in a World in Crisis
The number of forcibly displaced people around that globe has steadily increased over the last decade. "Broken" is an apt word to describe a world in which 100 million people are now forcibly displaced and that is on the brink of a climate catastrophe. In this age of multi-dimensional crises, neither conflict nor climate change are gender neutral. Girls and women bear the disproportionate impact of forced displacement and climate justice-related issues. Despite despairing headlines and statistics, beauty is omnipresent – and often found in the most unlikely places. Jill Drzewiecki, the Gender-Responsive Education Specialist for the Jesuit Refugee Service, will share stories and strategies about harnessing the presence and power of beauty to heal and sustain the fight for change and sustainable peace in our world. 
About Jill Drzewiecki
Jill Drzewiecki is a 1999 graduate of St. Norbert College with a BA in International Studies and Environmental Science. She received her MS in Environmental Education from Lesley University and has done post-graduate work through Harvard University's Global Mental Health: Refugee Trauma and Recovery program and at the University of Oxford, focusing on Forced Migration. 
Drzewiecki is the Gender-Responsive Education Specialist with the Jesuit Refugee Service (JRS) in Rome, Italy.  JRS is a humanitarian organization that is active in 57 countries around the world and serving over one million forcibly displaced people and members of host communities, primarily in the areas of education, livelihoods, reconciliation, and psychosocial support.   Drzewiecki is also the mother of a teenage daughter.
In a recent article in the St. Norbert Magazine Drzewiecki reflected on being named the St. Norbert Ambassador of Peace. She said that it's a role in which she hopes to "help St. Norbert and the local community embrace how they can be relevant in this current refugee context and translate that relevance into action."
"When I was a young student I had these visions, idealistic ideas," she says. So she set out to fan the flame burning inside her for humanitarian work by developing the tools to enact change. She wants students to be empowered to make change and experience the rewards of humanitarian work. "There's a grace in it all and a beauty in all of the brokenness.