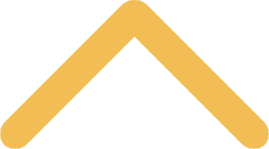 St. Norbert Ambassador of Peace
Honoring Harry Boyte

Friday, Feb. 23, 2018
6 p.m. Reception
7 p.m. Lecture: "Education as the Seedbed for a Democratic Renaissance"
Hendrickson Dining Room, Bemis International Center
St. Norbert College

Honoring Norbert of Xanten's legacy of reconciliation, each year St. Norbert College recognizes an individual who has been an influential advocate for sustainable peace in our world. The St. Norbert Ambassador of Peace demonstrates the qualities of a peacemaker in a consistent and outstanding manner: respect for persons, promotion of dialogue, nonviolent conflict resolution, reconciliation and forgiveness.

Harry C. Boyte is founder of the Center for Democracy and Citizenship at the Humphrey School of Public Affairs, now merged into the Sabo Center for Democracy and Citizenship at Augsburg College where he now serves as senior scholar in public work philosophy. He is also a senior fellow at the University of Minnesota's Humphrey School of Public Affairs. Boyte is also the founder of Public Achievement, an international civic education and civic empowerment initiative for young people now in hundreds of schools and communities in more than two dozen countries.

Boyte's forthcoming book, Pedagogy of the Empowered: Teaching and Learning Citizen Politics, will be published by Vanderbilt University Press in 2018. It recounts lessons from more than 25 years of revitalizing the public and civic purposes of education, K-12 and higher education. His edited volume, Democracy's Education: Public Work, Citizenship, and the Future of Colleges and Universities, a collection of essays by leading university presidents, policy makers, faculty, students, community organizers and public intellectuals was also was published by Vanderbilt University Press, 2015. Boyte has authored nine other books on democracy, citizenship and community organizing including Everyday Politics (PennPress, 2004); Building America (Temple University Press, 1996) Free Spaces, with Sara Evans (Harper & Row, 1986; University of Chicago, 1992); CommonWealth (Free Press, 1989); and The Backyard Revolution (Temple, 1980). His work has appeared in more than 150 publications including Education Week, where he writes a weekly blog, Political Theory, Policy Review, Public Administration Review, Nation, New York Times, Wall Street Journal, Los Angeles Times, Christian Science Monitor, Business Day (South Africa), Change, Perspectives on Politics, democracy, Kettering Review and The Journal of African Political Science. His political commentary has appeared on CBS Evening and Morning News and National Public Radio.

In the 1960s, Boyte was a field secretary for the Southern Christian Leadership Conference, the organization headed by Dr. Martin Luther King, Jr., and subsequently was a community and labor organizer in the South. His Ph.D. is in social and political thought from the Union Institute. Harry Boyte is married to the South African democracy educator Marie Louise Ström. He lives part of the year in Johannesburg, South Africa.

Lecture Description

Today, most Americans are deeply disaffected from politics, while common citizenship  – not as legal status but as ethos and action – can seem like echoes from the distant past. In this lecture Harry C. Boyte will describe signs of citizenship and will argue that schools, colleges and other educational institutions should serve as centers of civic life and a democratic renaissance. Boyte will then suggest five ways for education to rise to this great task and calling.

This event is sponsored by the Norman Miller Center for Peace, Justice & Public Understanding at St. Norbert College. For more information call Catherine Uedelhofen at 920-403-3919.