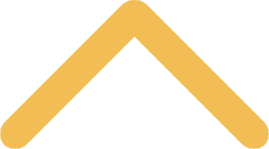 St. Norbert Ambassador of Peace
Honoring Norbert of Xanten's legacy of reconciliation, each year St. Norbert College recognizes an individual who has been an influential advocate for sustainable peace in our world. The St. Norbert Ambassador of Peace demonstrates the qualities of a peacemaker in a consistent and outstanding manner: respect for persons, promotion of dialogue, nonviolent conflict resolution, reconciliation and forgiveness.

2021 Ambassador of Peace
Join us as we honor Bishop Mark Seitz, 2021 Ambassador of Peace.

Monday Oct. 11, 2021 

5:30 p.m. Reception 
7 p.m. Lecture
Bemis International Center, St. Norbert College/Virtually via Zoom
Registration Link for Virtual Program

This event is sponsored by the Norman Miller Center for Peace, Justice & Public Understanding at St. Norbert College.

For more information call our office at 920-403-3881.
Lecture Title: "Eucharist: The Body of Christ in History"
At the core of Christanity stands the conviction that the death and Resurrection of Jesus Christ inaugurated a new moment in human history, with the birth of a community called to be witnesses to the end of victimization, the refusal to return violence for violence, and boundless hospitality and mercy given to us in the Eucharist. As a people nourished by the Eucharist, the church is called to risk entering into the world of the Crucified ones of today, to unlearn a sinful and dehumanizing logic that continues to weigh heavily on the poor, and to enact in history the way of agape and Communion. In this talk, Bishop Mark J. Seitz of the Diocese of El Paso speaks to his experience of a Eucharistic church that does justice on the US-Mexico border.
Bishop Seitz Bio:
The Most Reverend Mark J. Seitz, D.D. was born in Milwaukee, Wisconsin, the eldest of ten children. He was ordained a priest of the Diocese of Dallas in 1979 after receiving his B.A. in Philosophy as well as a Master of Divinity and an M.A. in Theology from the University of Dallas. Bishop Seitz also received an M.A. in Liturgical Studies at St. John's University in Minnesota.

​After ordination, Bishop Seitz served as a pastor at parishes in Garland, Waxahachie, and Dallas, Texas. He also taught Liturgy and Sacramental Theology at the University of Dallas and served as vice-rector and director of liturgy at Holy Trinity Seminary. Bishop Seitz was named prelate of honor to his holiness by Pope St. John Paul II in 2004. 

In 2010, Pope Benedict XVI elevated Bishop Seitz to the Office of Bishop. Bishop Seitz was ordained and appointed as the Auxiliary Bishop of Dallas.
​
In 2013 Pope Francis appointed Bishop Seitz as the sixth Bishop of El Paso. As a prelate serving a borderland community whose sister city is Ciudad Juárez, Chihuahua, the bishop has focused his work and heart on the poor and vulnerable, including migrant families and refugees who have made their home in this region or who choose the community as their point of passage. The bishop believes that migrants add inestimable value to the communities where they choose to live and that parishes and community members should welcome them with compassion, love and solidarity.