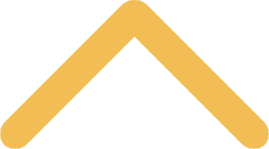 St. Norbert Ambassador of Peace
Honoring Norbert of Xanten's legacy of reconciliation, each year St. Norbert College recognizes an individual who has been an influential advocate for sustainable peace in our world. The St. Norbert Ambassador of Peace demonstrates the qualities of a peacemaker in a consistent and outstanding manner: respect for persons, promotion of dialogue, nonviolent conflict resolution, reconciliation and forgiveness.

2023 Ambassador of Peace, Elad Vazana: "Enemies, Friends, and the Stories We Have Not Heard"
How might enemies become friends? How might shared stories have the power to change lives? How might we all serve as peacemakers? 

Thursday Sept 21, 2023
5:30 p.m. Reception-Appetizers and Beverages available 
6:15 p.m. Award presentation and Lecture
Hendrickson Dining Room, Bemis International Center, St. Norbert College

This event is sponsored by the Norman Miller Center for Peace, Justice & Public Understanding at St. Norbert College and is free and open to the public. 
For more information call our office at 920-403-3881.
About Elad Vazana
Elad Vazana is an educator, multi-narrative tour guide, artist, and experienced mediator and facilitator of successful face-to-face relationship building for social change. For the last 21 years, Elad has helped Palestinian and Israeli youth and adults — Muslims, Christians, Jews, and others — build trust while learning that "an enemy is one whose story we have not heard."
Elad is a licensed tour guide with nearly a decade of experience. His tours emphasize everyday encounters and human experience and include stories, music, the magic of nature, and visits to special places hidden from the crowds.