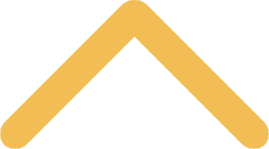 St. Norbert Ambassador of Peace
Honoring Norbert of Xanten's legacy of reconciliation, each year St. Norbert College recognizes an individual who has been an influential advocate for sustainable peace in our world. The St. Norbert Ambassador of Peace demonstrates the qualities of a peacemaker in a consistent and outstanding manner: respect for persons, promotion of dialogue, nonviolent conflict resolution, reconciliation and forgiveness.

2018 Ambassador of Peace
Join us as we honor Sean Callaghan, the 2018 Ambassador of Peace.

Tuesday, Oct. 23, 2018
6:00 p.m. – Reception in the Hendrickson Dining Room of the Bemis International Center at St. Norbert College
7:00 p.m. – Lecture "Redefine Normal. Act Accordingly" in the Fort Howard Theater of the Bemis International Center at St. Norbert College

About Sean Callaghan
Sean Callaghan brings more than 25 years experience in international development, including a decade coaching activists and facilitating leadership development. He has consulted for numerous businesses and not for profit organizations across Africa, the Middle East, the European Union and the United States. Sean's extensive leadership experience spans three distinct phases: initially, consulting to visionary leaders to effectively implement their ideas; then, establishing and leading new initiatives on a global scale; and more recently, mentoring other leaders through both the establishment and scale-up phases of enterprise development. Sean co-founded a pan-African leadership development initiative, Amahoro Africa, and a global leadership development initiative, Inspired Community.

He established Strategic Impact, a consultancy based in Africa and Europe and is co-founder of Greater Good, a new venture based in the United States. Over three decades, Sean has worked with the highest levels of leadership, including consultancy with various African Presidents and global civil society leaders. Sean brings a unique set of cross-disciplinary experience covering business, systems design, activism, leadership mentoring, spirituality, organizational growth, financial management, and personal formation. He holds an MPhil and is an Associate Certified Coach with the International Coaching Federation. Sean's current clients cluster in three broad thematic areas: gender-based violence, conflict transformation and sustainable livelihoods.

About the Lecture: "Redefine Normal. Act Accordingly"
In a world where violence, discrimination and misogyny seem the norm, Sean Callaghan asks: How do we redefine normal? How do we act accordingly? In this lecture, Sean will explore examples from around the world where social norms are being called into question in the name of justice and peace. He will reflect on current event that call us to redefine normal. He will challenge us to act accordingly.

This event is sponsored by the Norman Miller Center for Peace, Justice & Public Understanding at St. Norbert College.

For more information call our office at 920-403-3881.