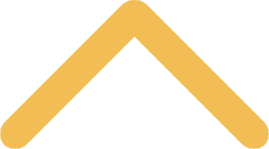 Parking Permits
2019-20 Academic year Student Parking Permits 
Registration is done by class. See dates below for when open registration begins: You will be sent an email to your SNC email account on the day your registration opens. This email will provide instructions on how to register your car through your knightline account.
Senior-July 1, 2019
Junior- July 8, 2019
Sophomore-July 15, 2019
Freshman-July 22, 2019
Our parking regulations have been adopted in order to ensure an orderly and efficient use of parking areas by students, employees and visitors, and to comply with local fire ordinances and police regulations.  All motor vehicle laws of the state of Wisconsin are applicable to the campus to the same extent as if this campus and its streets were public roadways.  Please remember, your parking rights may be revoked at any time due to your negligence. 

All student and employee vehicles must be registered with the college and display a valid year parking permit in order to park on campus. 

Remove backing on the permit and adhere to the inside, left (driver's side), lower portion of the rear windshield.

Student Vehicles
Student vehicles must be registered annually with the college and display a valid year parking permit. The permit identifies the vehicle as one being legal to park on campus. The permit does not guarantee a parking space in any specific spaces/lot. Permits are issued to the individual who registered the vehicle and cannot be transferred or shared.

To see student permit options, please review our student permits and fees webpage.

Parking Permit Registration Instructions
Log in to KnightLine
Click "Enter Secure Area" and log in
Click on "Student Services"
Click on "Parking and Campus Safety"
Click on "Parking Permits and Vehicle Registration"
If you have any issues logging into KnightLine, contact ITS Service Desk at 920-403-4040 or email 
ITS Service Desk
. If you have any questions about parking permits email Jill at 
parking@snc.edu
.
Falsification of information provided to the college regarding class status, housing location, etc. will result in revocation of parking privileges for the year and a $100 fine.
Any changes (new vehicle, license, etc.) should be made directly with the parking office.
Students Leaving After First Semester
Students graduating in December or leaving St. Norbert College during or at the end of first semester will be reimbursed half of their permit fee if the permit is returned to the parking office.
Employees
Employees must register their vehicle(s) with the parking office. Most new employees will complete the registration process during new employee orientation through Human Resources. If you change vehicles while working for the college, please
complete the registration form
.
Dependent students of college employees must purchase a student permit and display it on the car (even if the car already has an employee permit on it) that they drive and the vehicle must be parked in an appropriate student lot.
Any changes (new vehicle, license, etc.) should be referred to the parking office.
Additional Vehicles
Students and employees driving more than one vehicle will be issued a second permit, at no extra cost. An additional sticker is available through the parking office. The permit may not be used by another person and only one vehicle at a time may be parked on campus. Violations are subject to a $50 fine plus revocation of parking privileges. 
Substitute Vehicles
If a registered vehicle becomes disabled or you need to have a different car on campus for a period of time, a free temporary permit will issued for the replacement vehicle. This must be obtained within one hour after bringing the replacement vehicle to campus. If it is after office hours,
Campus Safety
should be notified at 920-403-3299. 
Temporary Permits
If a student needs to park a car on campus for any period of time, a temporary parking permit must be purchased. The cost is $10 for a two-week period and is valid for parking in
6th Street lot
only.
If students need to have a car on campus for just one day, they need to park in
6th Street lot
and call in their car information to Campus Safety at 920-403-3299.
Illegible permits are subject to a fine and considered illegal. Altering of a temporary permit will result in a $100 fine and the vehicle will be towed. 
Replacement Permit Costs
Lost parking permits will be replaced for a $15 charge. If a vehicle is replaced, a second sticker will be issued at no cost. Permits deliberately mutilated to obscure the number will be considered in violation and a $100 fine and/or revocation of parking privileges will be imposed.